Does anyone else hate throwing away all the juice pulp from juicing vegetables?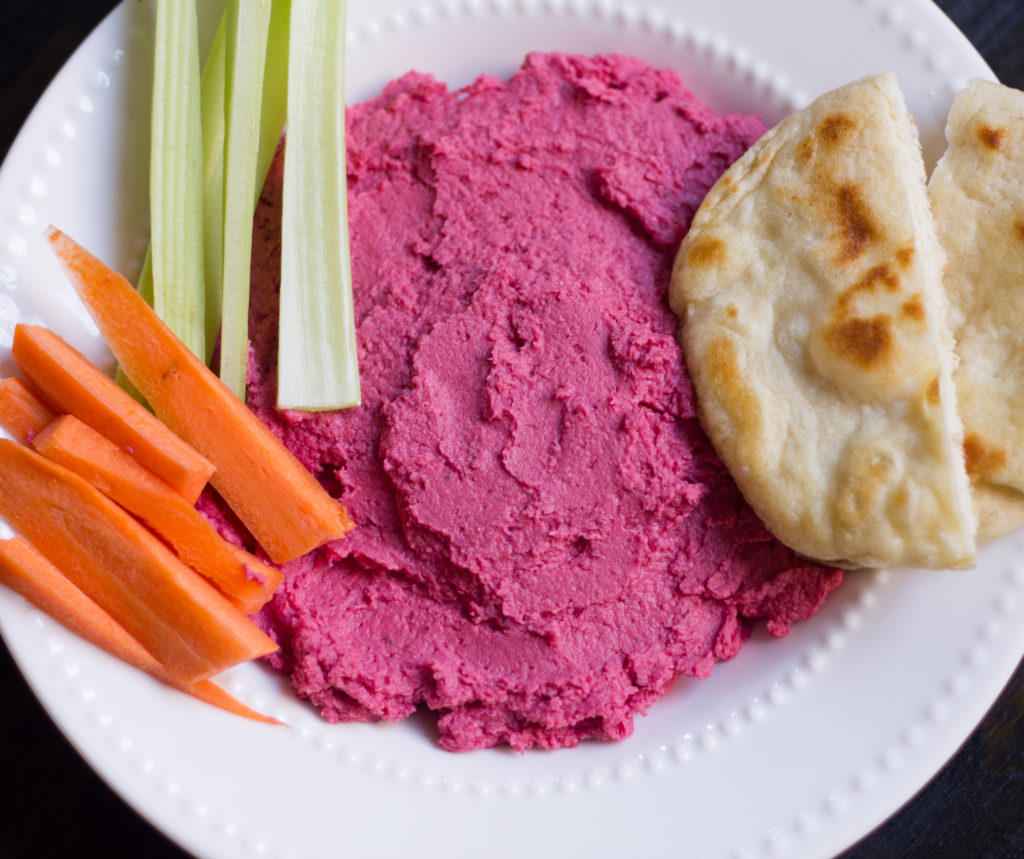 A few weeks ago, I made the most heavenly Beet Braised Lentils from Feasting at Home. I topped it with goat cheese and dipped these Perfect Popovers from Chew Out Loud in the yummy juices. Heaven. The beet braised lentils called for a cup of beet juice, so I pulled out my trusty juicer and ran a beet through. I was left with a deep purple pile of juice pulp and I just couldn't toss it!  I thought of all the fiber and nutrients that might still be in that juice pulp. I thought about how I had paid for those beets by the pound, and I was determined to use up the whole beet. So I put the juice pulp into a ziplock baggie and saved it for later.
The next day, I needed a quick meal that I could make ahead of time, so I started whipping up some hummus. I love making homemade hummus. Just add some fresh veggies and pitas and its the perfect quick  and simple dinner. I knew if I dumped the beet juice pulp into the food processor with the hummus, it would turn the hummus bright purpley pink. And I knew my three year old daughter would LOVE that! So I went for it. It didn't change the flavor hardly at all because the beet juice was gone, but it did result in smooth, creamy fuchsia hummus with all that extra fiber and nutrients. And I didn't have to waste my juice pulp!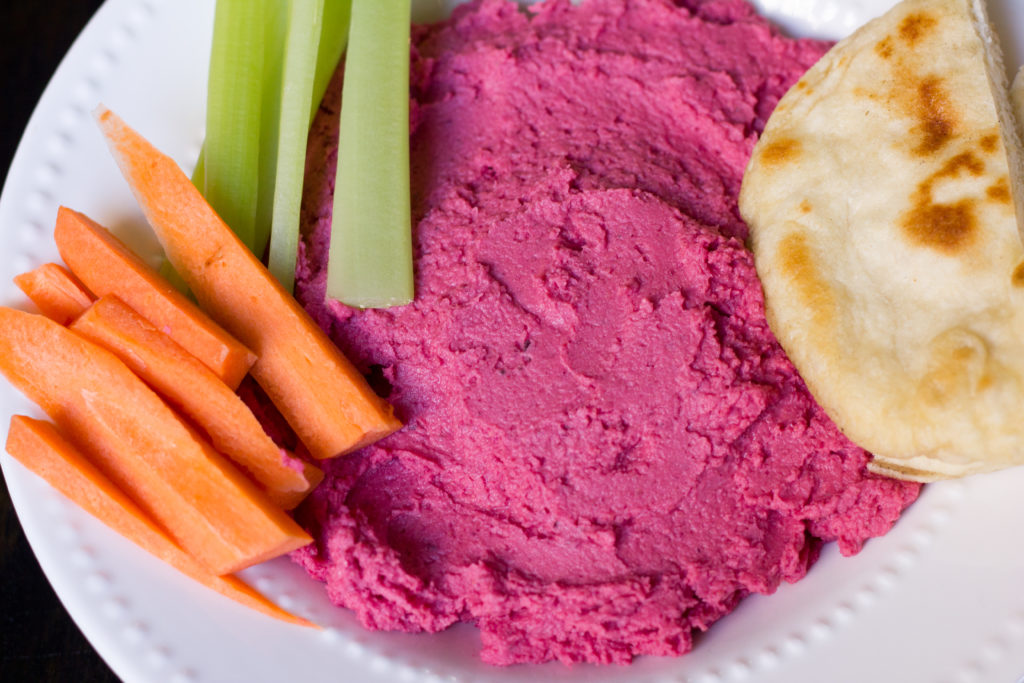 Although I haven't tried it with anything other than beets, I am certain you could add the same amount of any veggie pulp. Stay away from fruit pulp, but go ahead and add in any mixture of veggie pulp!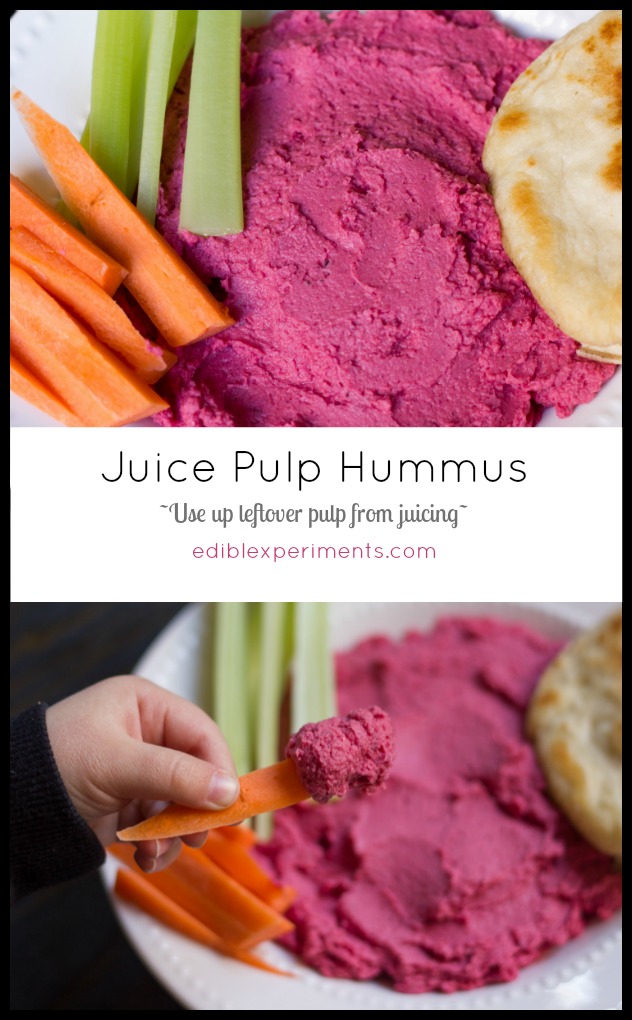 Oh, and did you notice my new blog look? I did a major overhaul and moved everything from blogger to wordpress and redesigned the whole look of the blog while I was at it. It was really hard and I kind of can't believe I did it without hiring someone! I do have a lot of work still to get it up to speed. There are some broken links still, but they should all be fixed in a day or two. Thanks for your patience and support!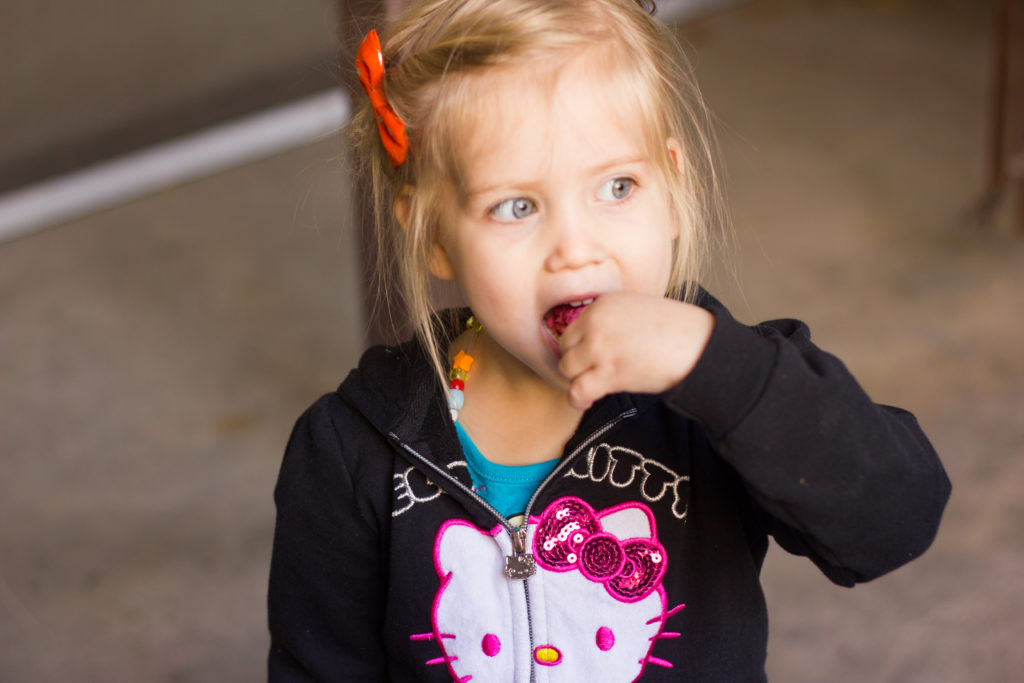 Smooth creamy homemade hummus with added leftover vegetable juice pulp from juicing. Adds extra fiber and nutrients and prevents wasting all that veggie juice pulp. Win, win!
Ingredients
2 (15. oz) cans chickpeas, drained and rinsed
1 garlic clove
1/4 C. tahini
1/4 C. lemon juice, or to taste
1 tsp. salt, or to taste
up to 1 C. vegetable pulp from juicer
1/4 to 1/2 C. water
Instructions
Place the chickpeas, garlic, tahini, lemon juice, salt, and vegetable pulp in food processor and run until combined.
Pour in water while blending until desired consistency is reached and hummus is very smooth.
Taste and add more salt and lemon juice if needed. Serve with raw veggies, crackers, pitas, chips, or as a topping. Store in airtight container in fridge. It will thicken as it sits in the fridge, so if you want, blend again with a little water until it reaches desired consistency again.
Notes
gluten free, vegan, raw, oil-free, vegetarian,
http://ediblexperiments.com/2016/04/juice-pulp-hummus.html
Edible Experiments
If you are new to juicing, check out my juicing post called My Adventures in Juicing