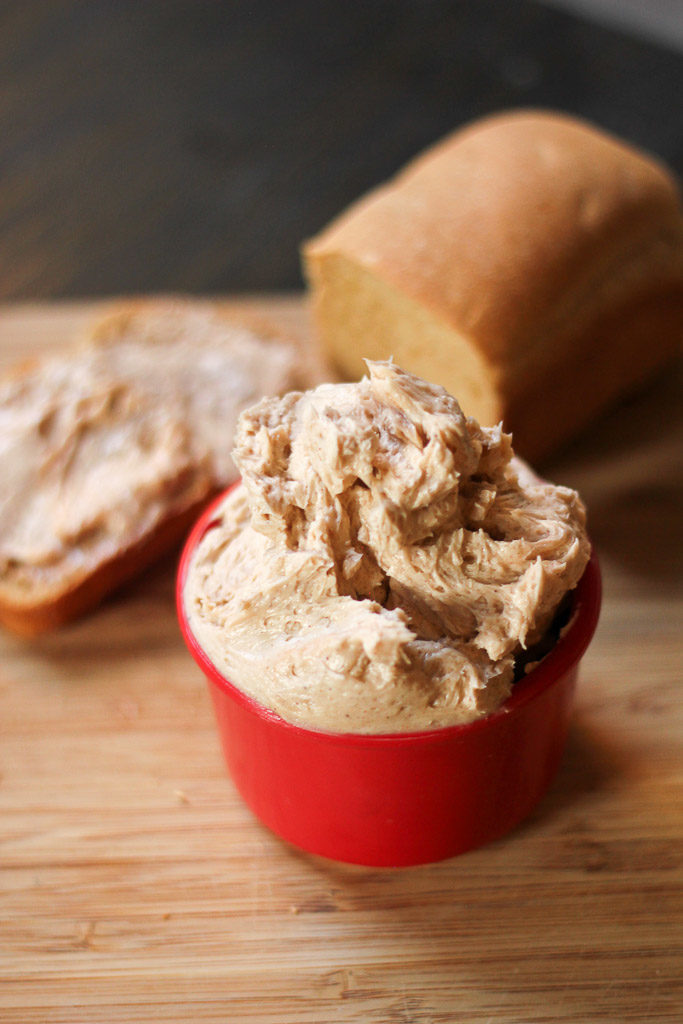 I usually like to balance things out on this blog. Pumpkin Spice Honey Butter right after Pumpkin Pie Oat Crumble Bars with plans for cookies in the near future is not balance. When I post something sweet and unhealthy, I try to put up a post or two with something somewhat healthy. And let me tell you, I am struggling. You guys, I have tried so hard to come up with a great healthy main dish post. The kind I usually love. Packed with veggies and flavor and goodness. And I have lots of ideas written down to try. But I can't do it. I am thirty one weeks pregnant and it is messing with my pallet.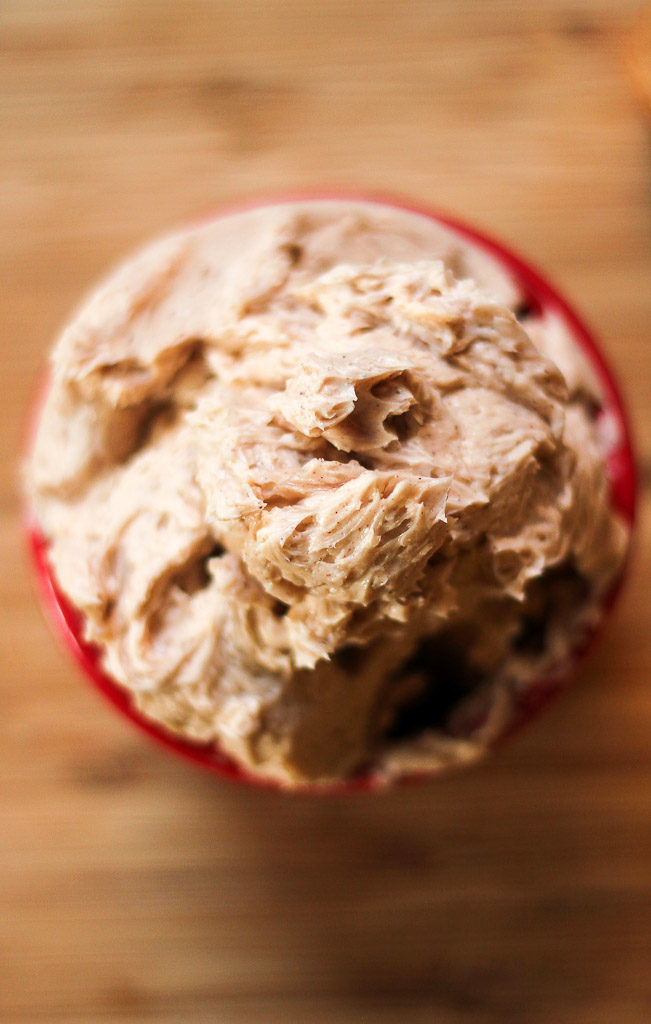 None of the healthy foods I usually love sound good. Every time I try making something, I can't tell if it is good or not because my taste buds are all out of wack. Everything veggie-centered I would normally make sounds weird and the things I try to make actually are weird. I craved hot chocolate all summer long. Like craved it hard. Its all I could think about. As soon as summer was over, I could care less about it. And its getting worse as the pregnancy stretches on. I start to worry that I am ruined as a cook, but I remind myself that this happened when I was pregnant with Stella and I quickly returned to my old veggie loving self after she was born.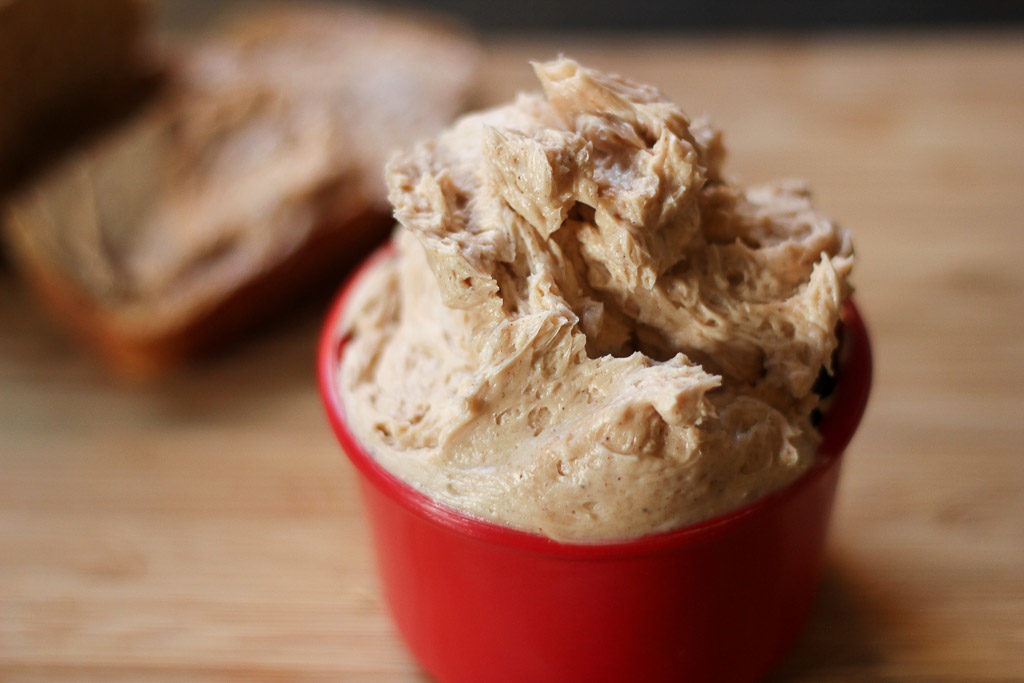 So please forgive me when all I can think of are things like pumpkin spice honey butter. I have thrown in the towel. Nine more weeks.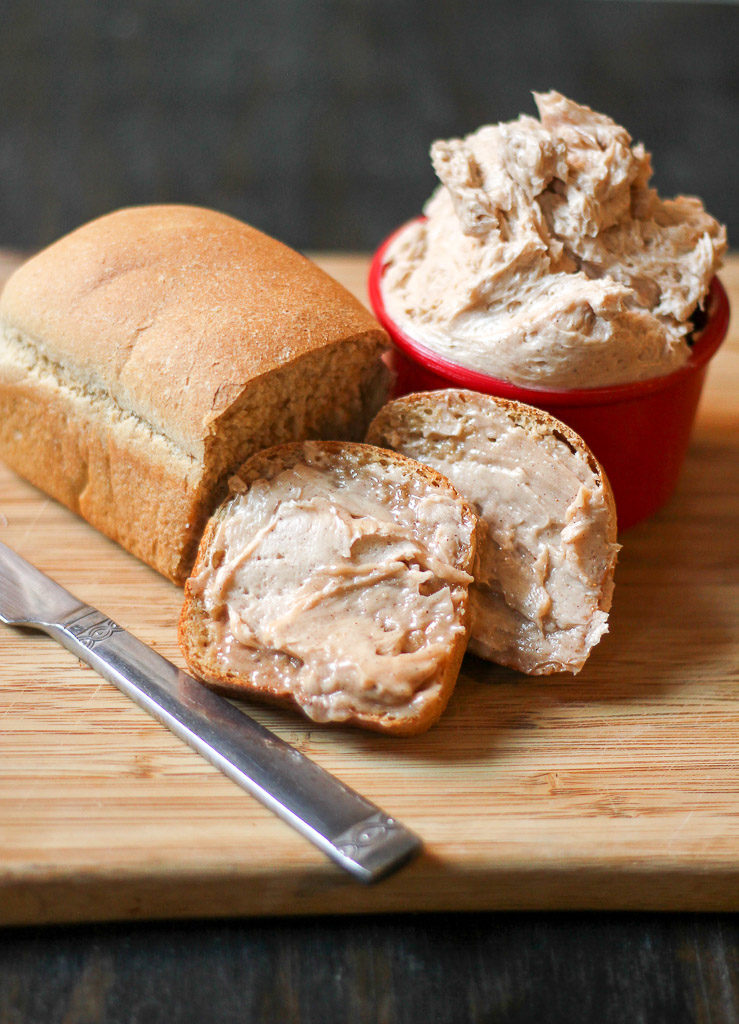 But it can't be all that bad if it leads to such decadence as pumpkin spice honey butter. So very amazing on hot homemade bread, rolls, muffins, pancakes, waffles, bagels. Its whipped until its soft and spreadable. And its awesome for gifting and perfect for a Thanksgiving spread. It smells like heaven and tastes like autumn.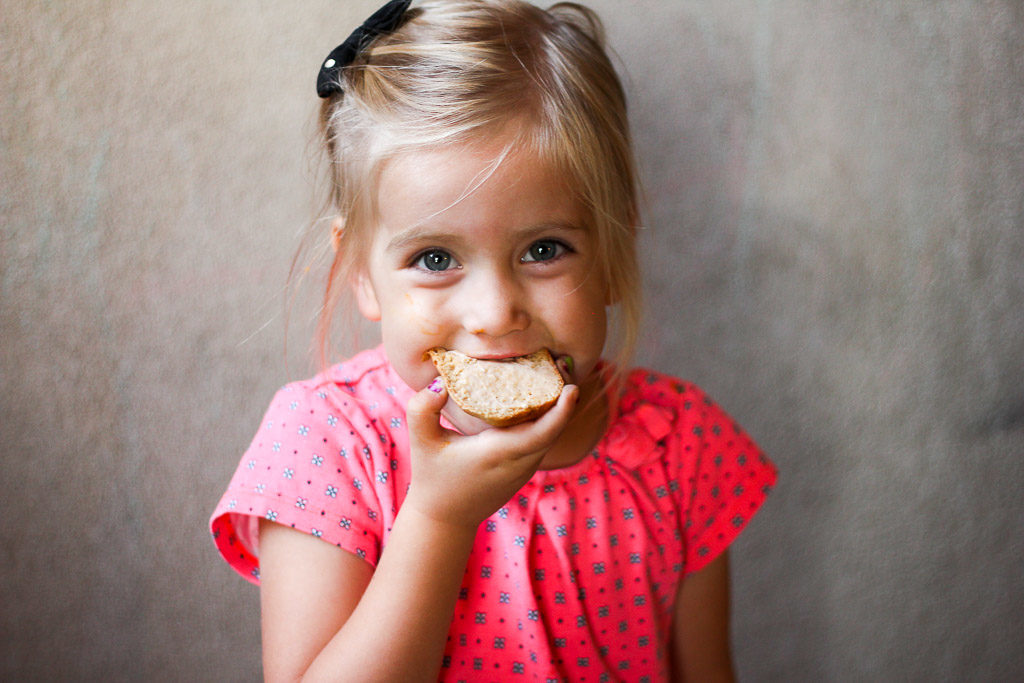 Pumpkin Spice Honey Butter
Easy whipped pumpkin spiced honey butter. Perfect for everyday fall breakfasts or a Thanksgiving dinner.
Ingredients
2 sticks salted butter (1 C.), room temperature
1/4 C. raw honey
1 tsp. vanilla extract
1 1/2 tsp. pumpkin pie spice
Instructions
Using a hand mixer, beat the butter, honey, vanilla, and pumpkin pie spice until smooth. Scrape down sides of bowl and continue to whip until fluffy. You can also do this in the bowl of an electric mixer, you will just need to scrape down the sides a little more often.
Store in an airtight container in the fridge or on the counter. If you store in the fridge, feel free to whip again or just use as is. I only re-whip, when I am serving to guests.
Use on bread, rolls, English muffins, bagels, muffins, cornbread, pancakes, waffles, etc.
Notes
I buy my pumpkin pie spice from Trader Joe's or Sprouts, but have seen it in normal grocery stores, too. If you can't find pumpkin pie spice, you can whip up your own stash using other spices you probably have on hand. Here is a pumpkin pie spice recipe from Pioneer Woman.
http://ediblexperiments.com/2016/10/whipped-pumpkin-spice-honey-butter.html
Edible Experiments