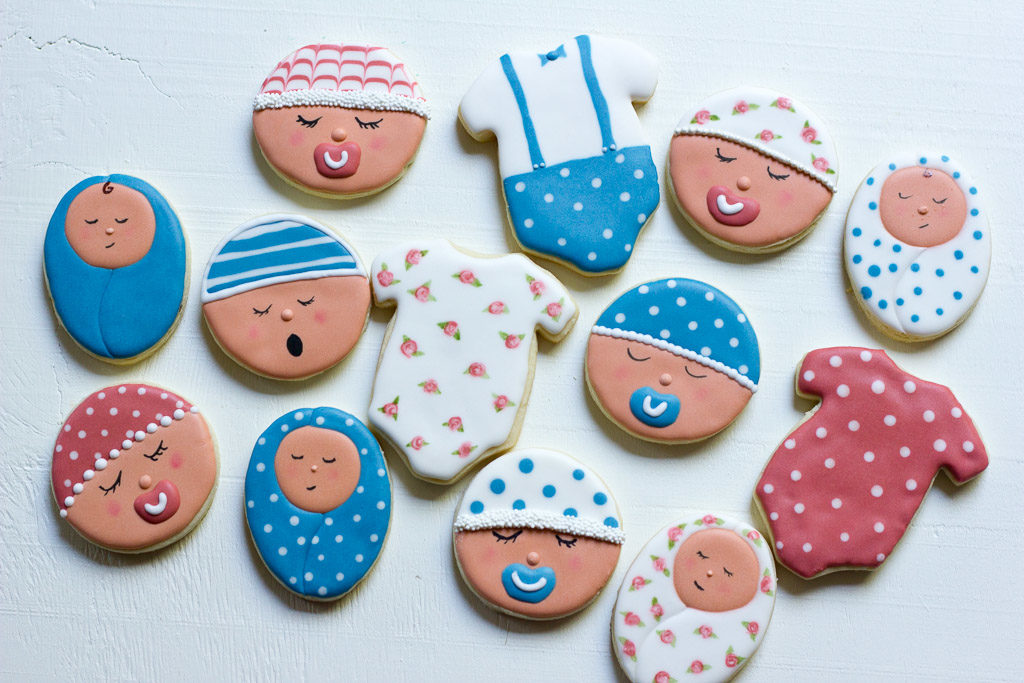 I was pretty excited about these baby sugar cookies. Partly because I love how they turned out and mostly because I have some pretty exciting news! I am having a baby this Christmas! Getting our babies to Earth has not been easy. Because of a health problem, it took five years for Stella to join our family. When we were ready to try for another baby we were met with back to back miscarriages. So, announcing this is kind of scary for me. I am still afraid of something going wrong! But today we had a perfect anatomy scan and saw all the sweet little organs and limbs and found out the gender! I can't even begin to express how happy and grateful that we are to be this point and that every thing looks good. I feel so very blessed. To celebrate, I made these baby sugar cookies.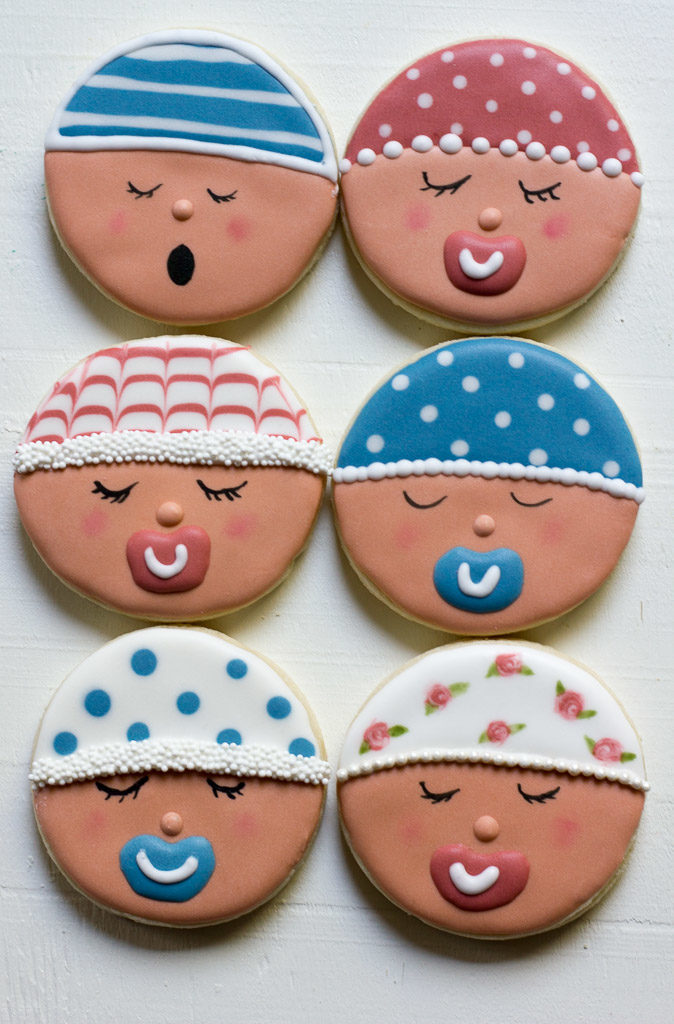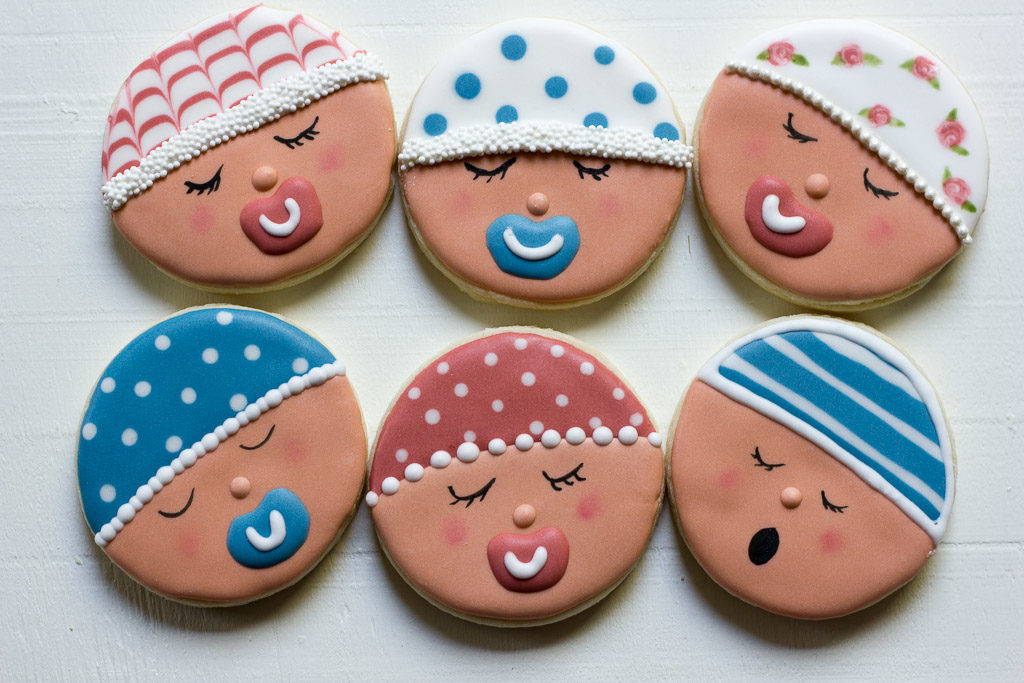 Are you curious about the gender? You will have to keep reading to find out!
I made these baby sugar cookies before my gender ultrasound, so I just went ahead and made both girl and boy cookies.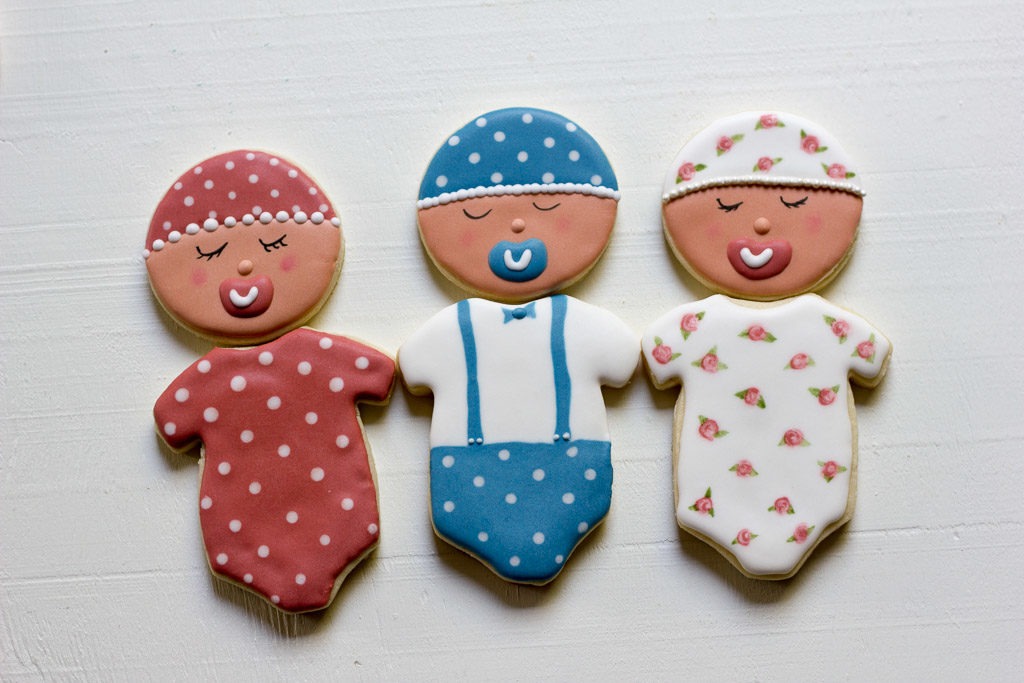 To make these baby sugar cookies, I used the vanilla almond sugar cookie recipe from Bake at 350 and the royal icing recipe from Sweet Sugar Belle. I used this lighter skin color, pink, and blue in 20 second icing consistency to make everything. To get this skin color, I mixed a touch of brown and a touch of ivory with white icing. I painted details on with food coloring mixed with clear vanilla extract. Here is my full sugar cookie tutorial, if you are interested in decorating sugar cookies this way. I also have sugar cookie catalog in the top menu bar showing all my cookie creations.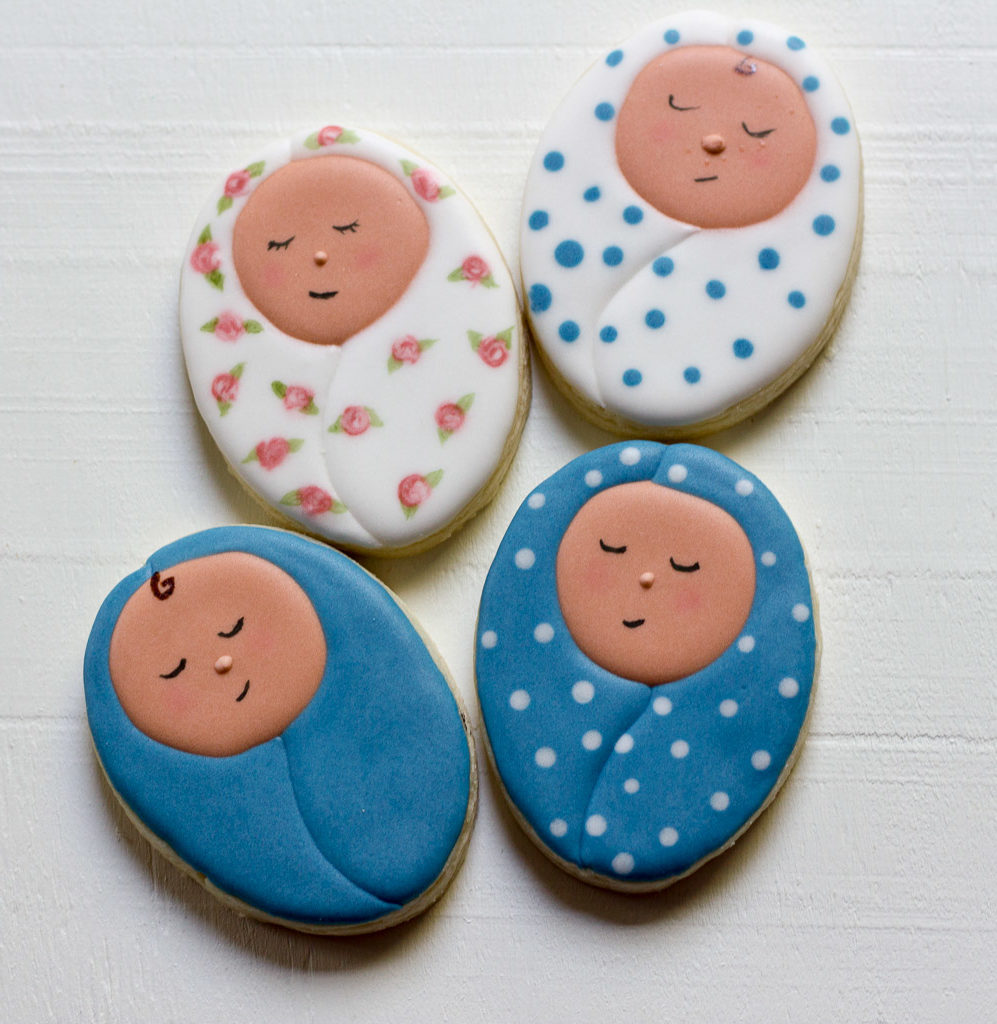 But the gender of my baby is……………………………………………………..
Drum-roll…………………………………………………………………………………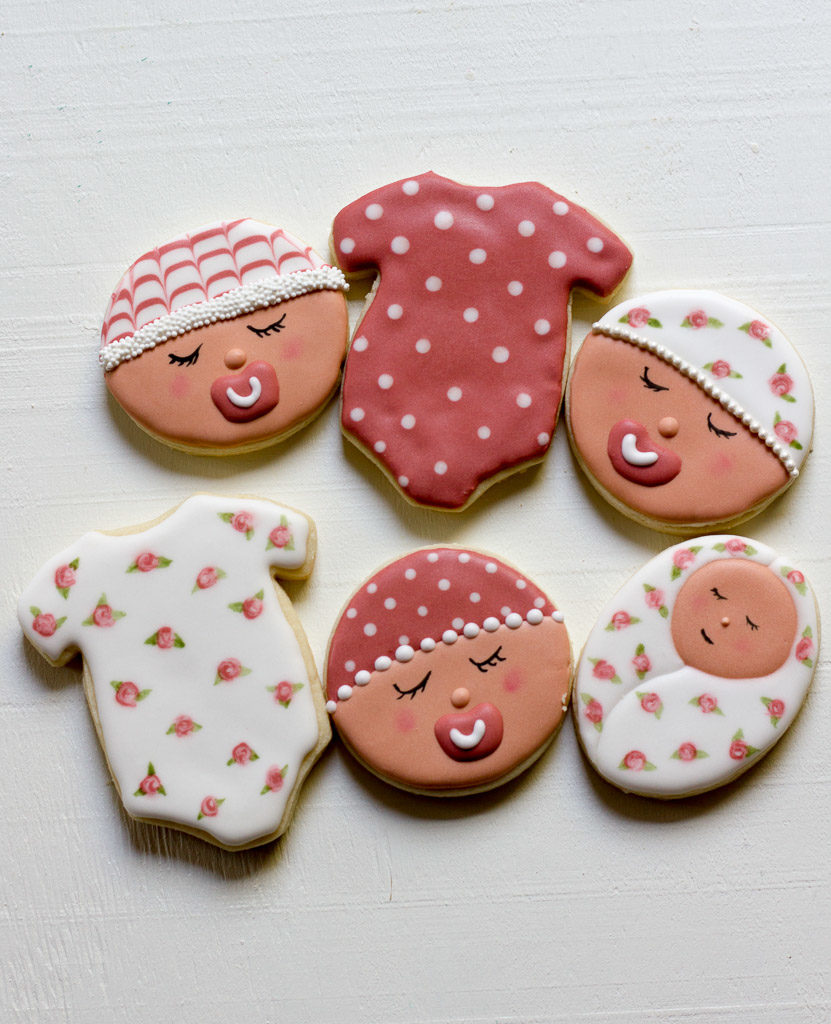 GIRL!!!
We are so excited to have another girl. There is nothing sweeter than a little sleeping newborn girl swaddled up tight.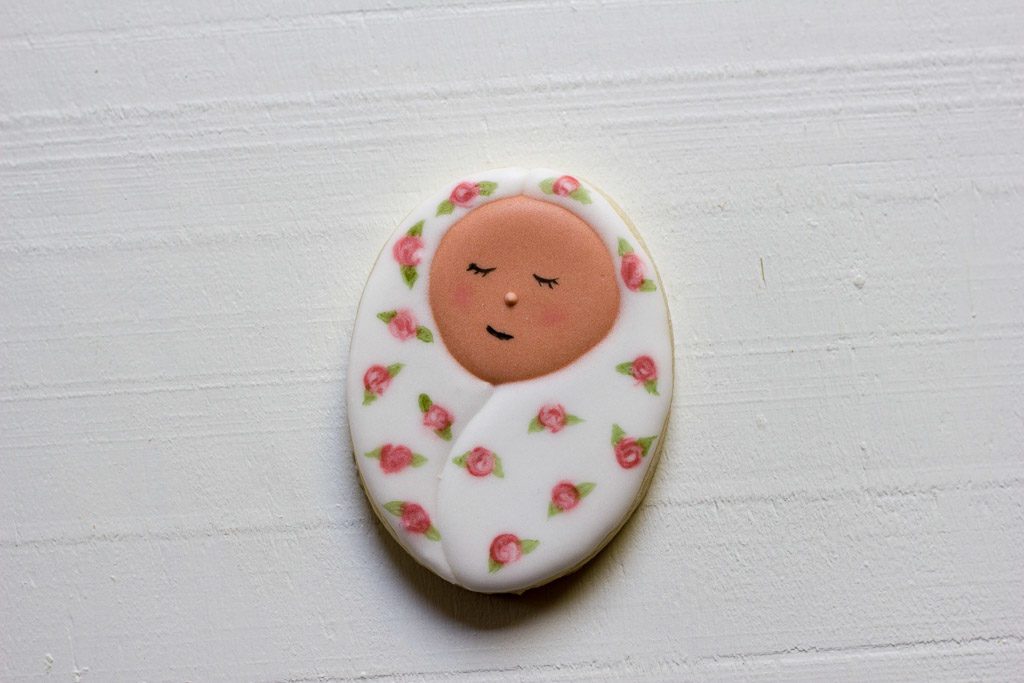 To make this rose pattern, I dripped pink comma shapes into wet white icing and swirled them with my needle tool until they looked like roses. Once dry and hardened, I used a food grade paint brush with a fine tip to paint on leaves with green gel food coloring mixed with clear vanilla extract.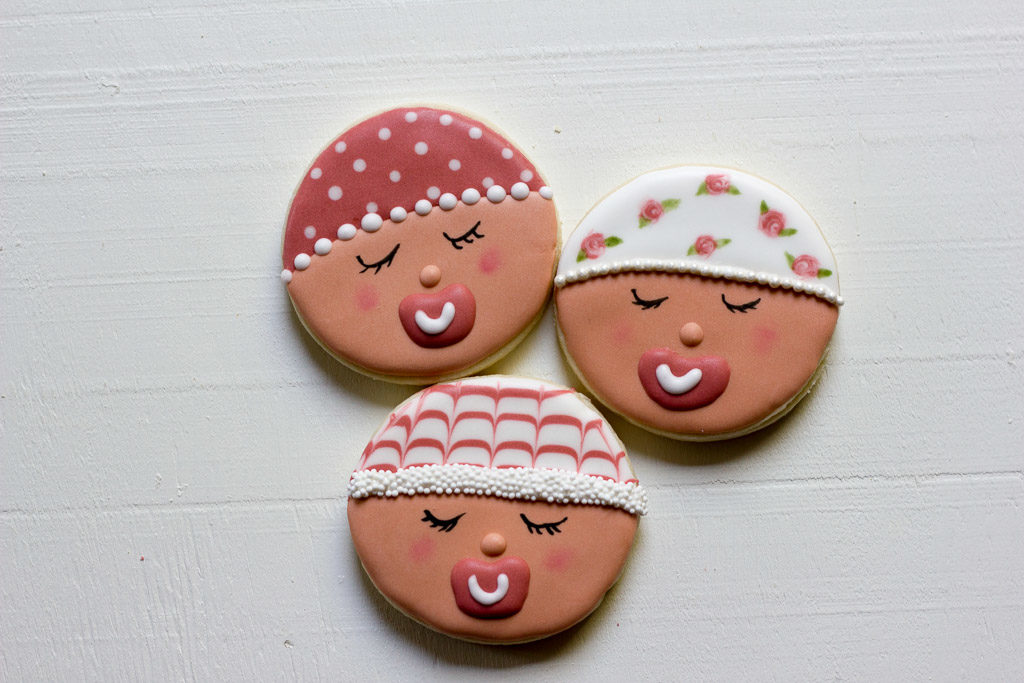 This one is my favorite: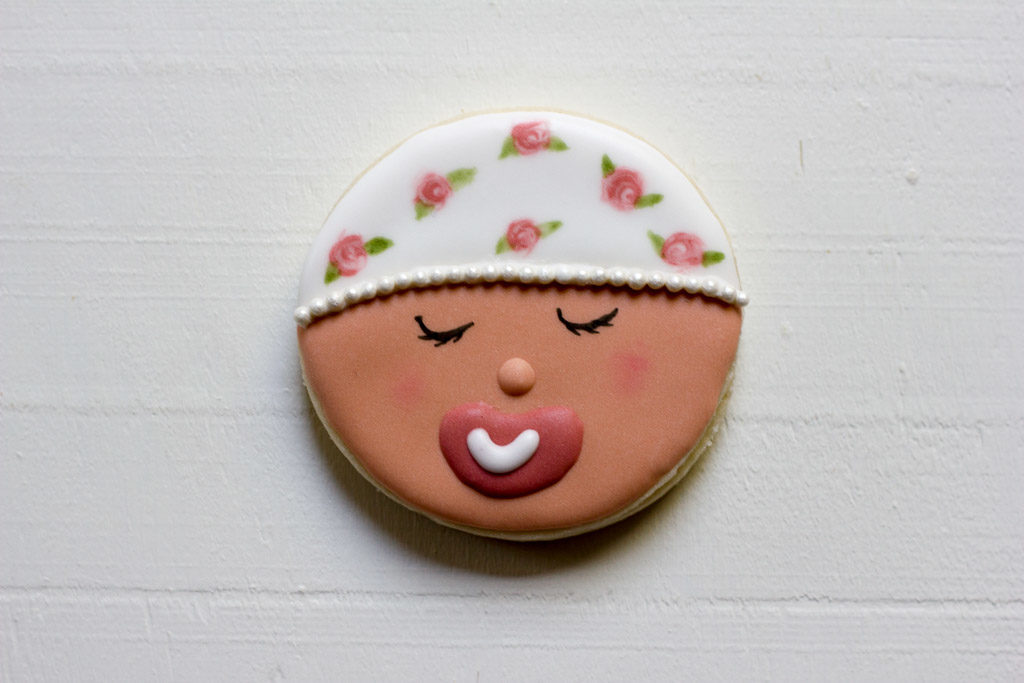 Even though I am not having a boy, I want to share these boy cookies with you.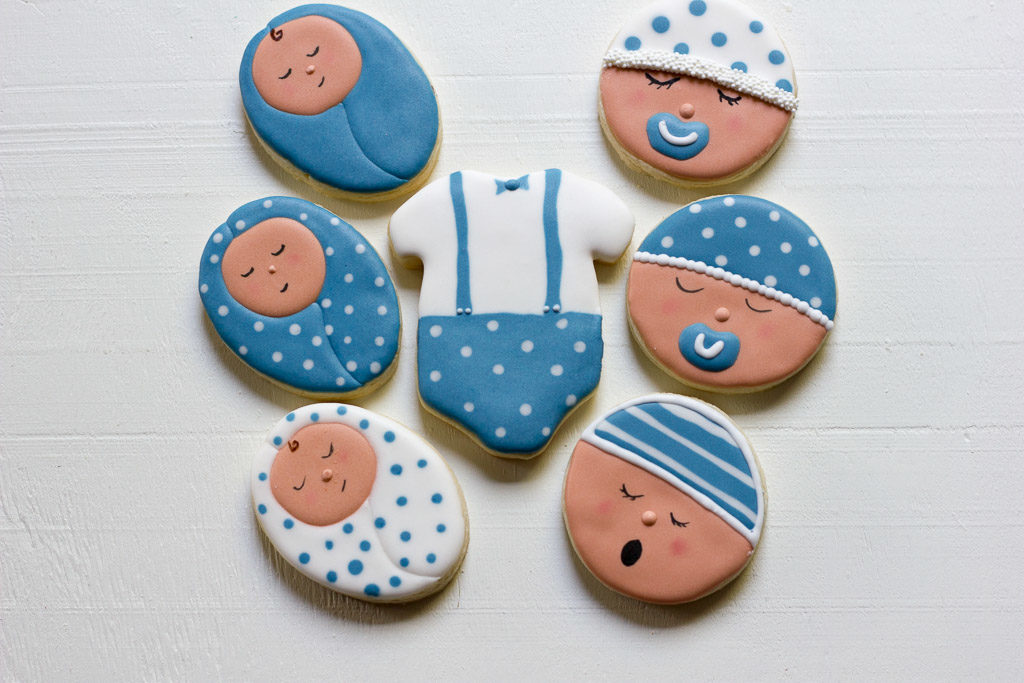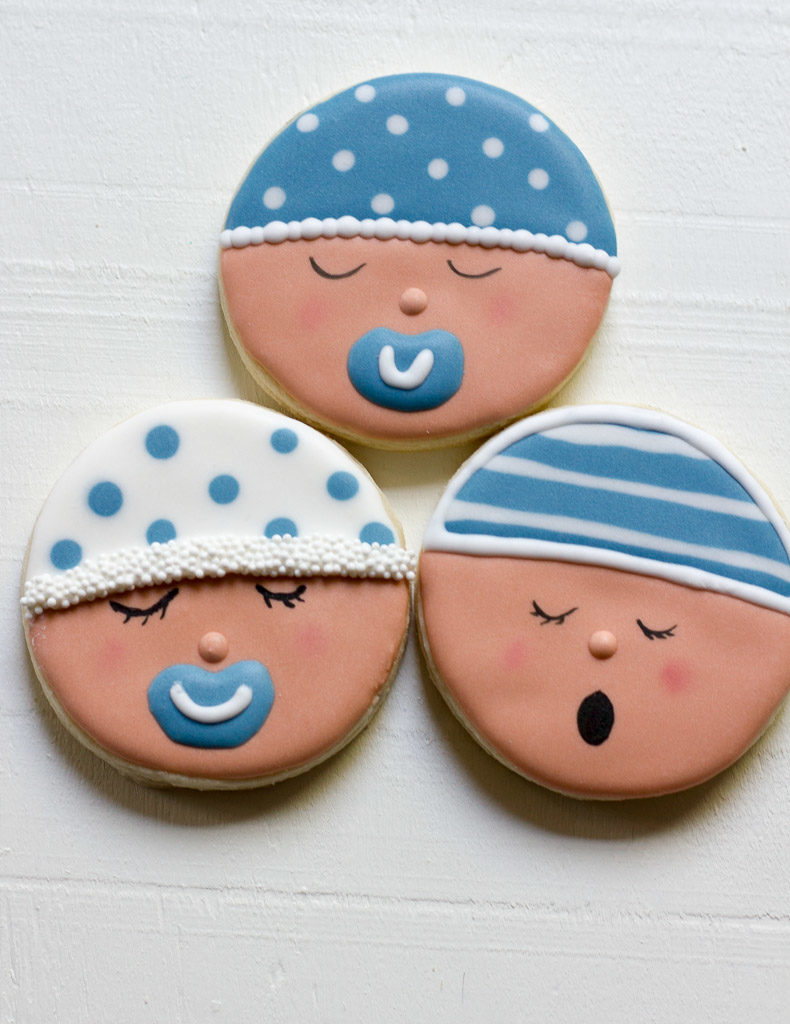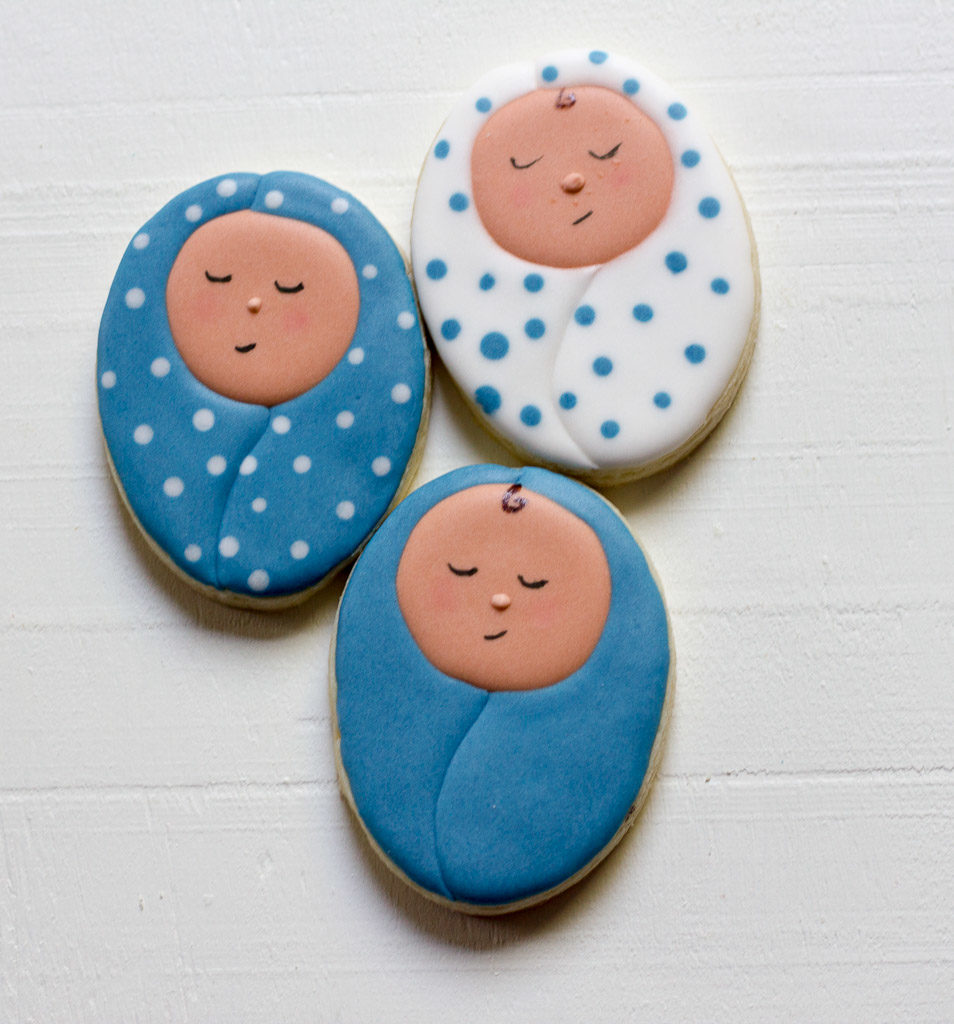 And just because my sister in-law and my good friend both just barely had twin girls, I decided to make a few twinsie baby sugar cookies using a heart cookie cutter.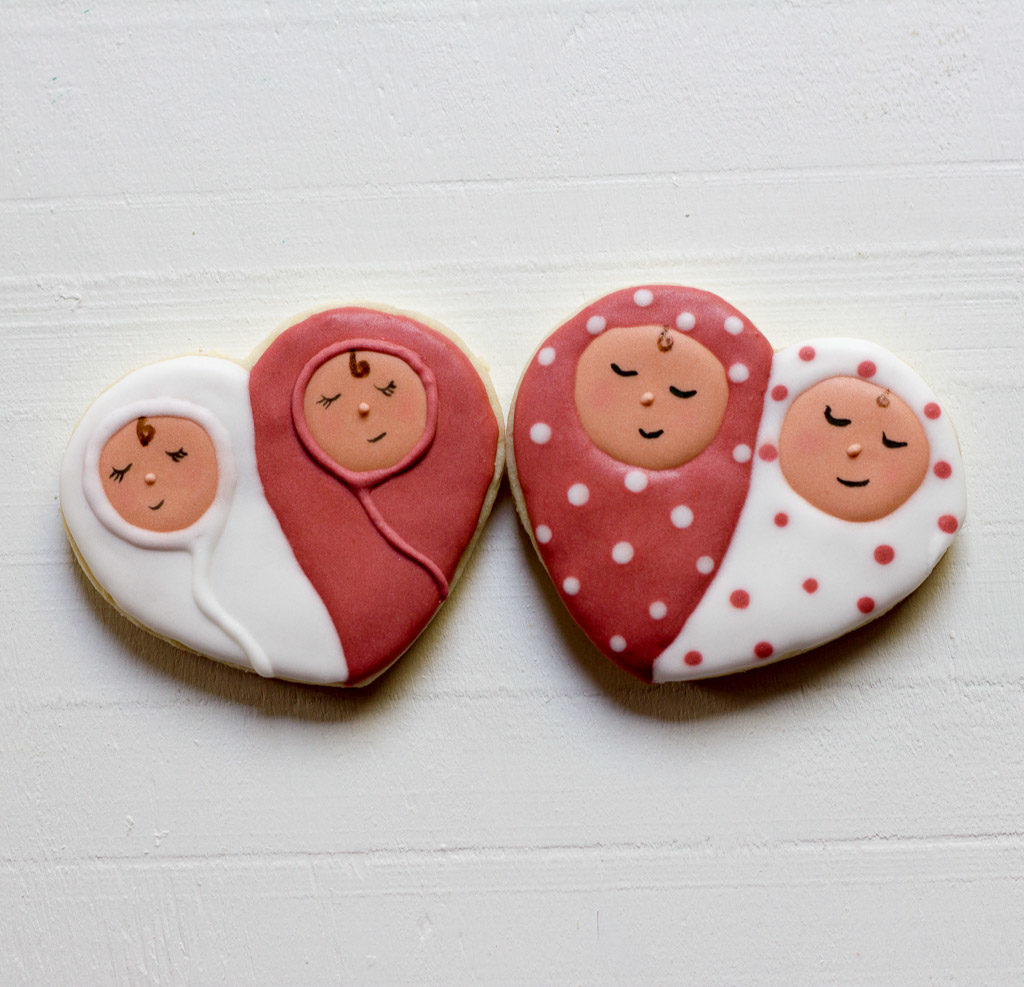 Thanks for indulging me today as I show off my cookies and announce my big news. More healthy, yummy summer recipes coming soon!