Making these feather and dream catcher sugar cookies was like cookie therapy.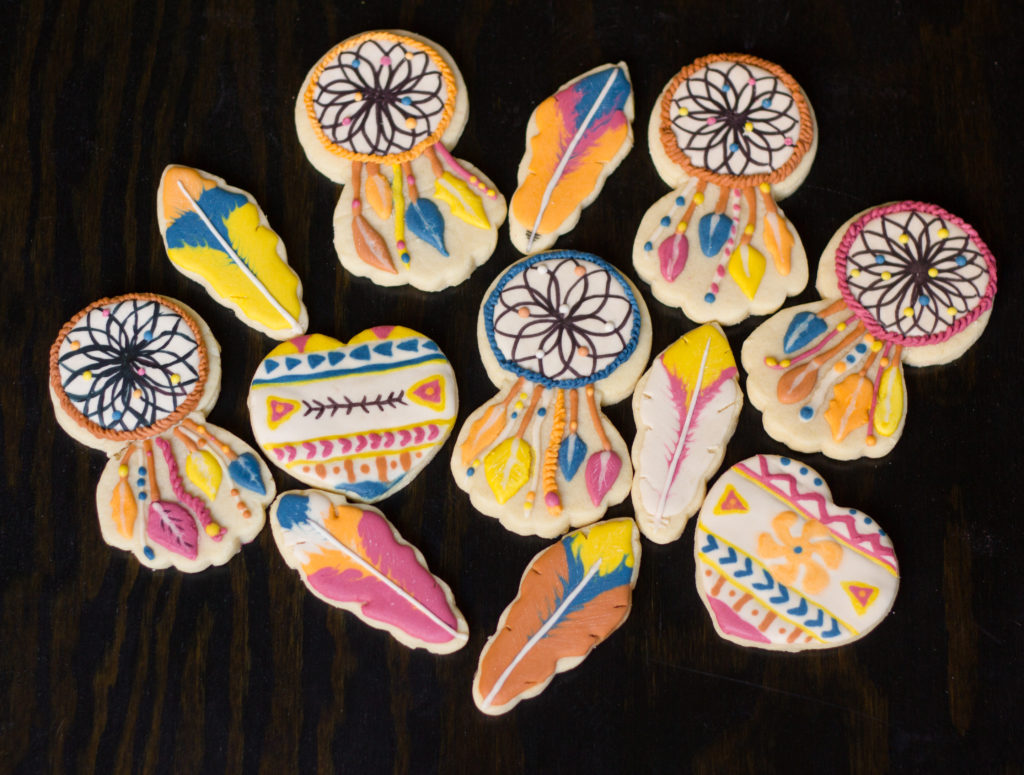 For some people its meditating, or yoga, or running, or coloring, or eating chocolate while watching reality tv. For me its making cookies. Frustrations get rolled flat with the dough and I forget everything when I have a bag or bottle of icing in my hands. Its wonderful. And these feather and dream catcher sugar cookies were even more wonderful because I had no reason to make them, other than to pass the time while my husband was working in the evenings. I just let my creative juices flow and made what ever I wanted. They aren't perfect. I was making them up as I went and sometimes I didn't know what I was going to do next until I did it.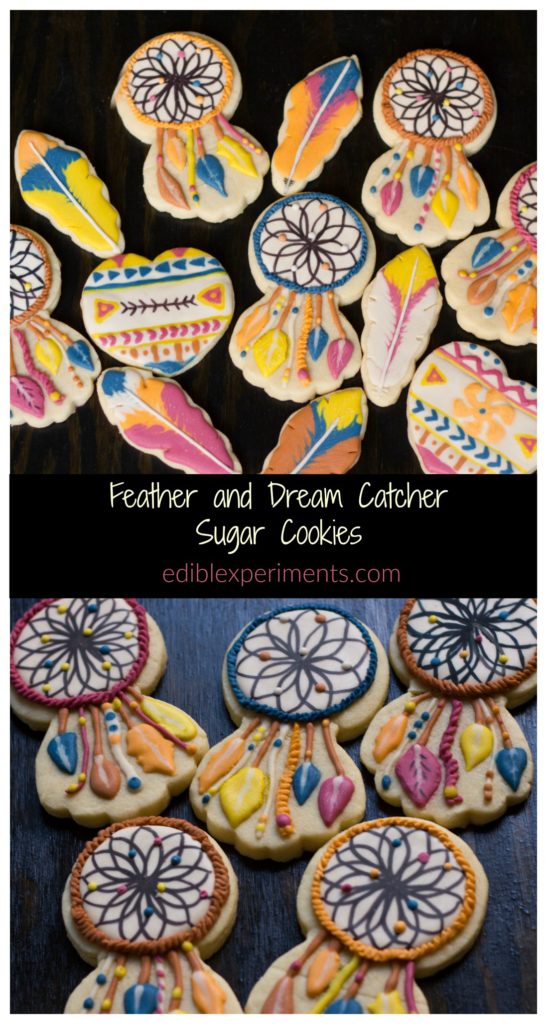 If you are interested in making feather and dream catcher sugar cookies, too, I'll give you a quick walk through of how I made them. But I am going to just assume you have a base knowledge of how to decorate sugar cookies with royal icing.
I use this sugar cookie dough recipe by Bake at 350. And I use this royal icing recipe from Sweet Sugar Belle with a mix of vanilla, almond, and butter extracts.
To make the feather sugar cookies, I used a carrot cookie cutter.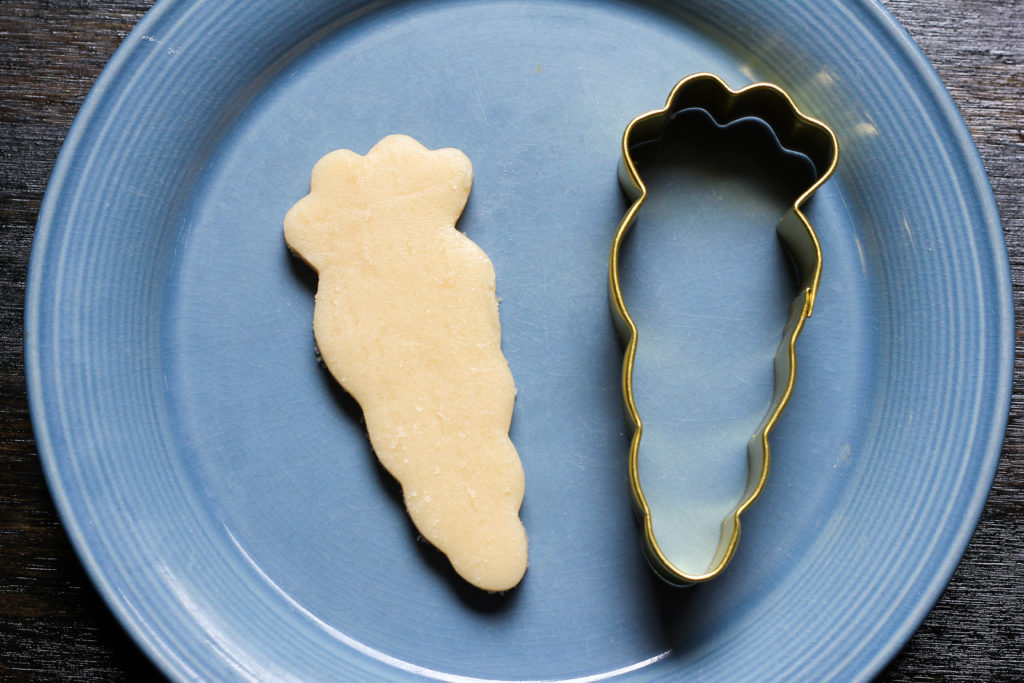 Then I sliced of the sides of the carrot greens, like this: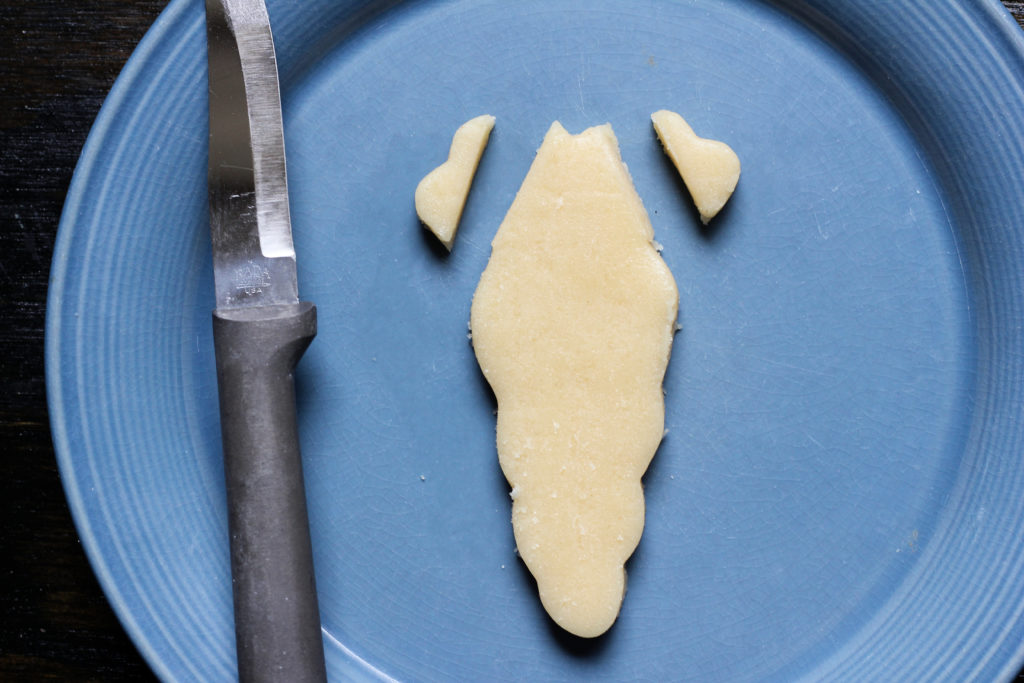 Then I gave the tip a little squeeze, like this: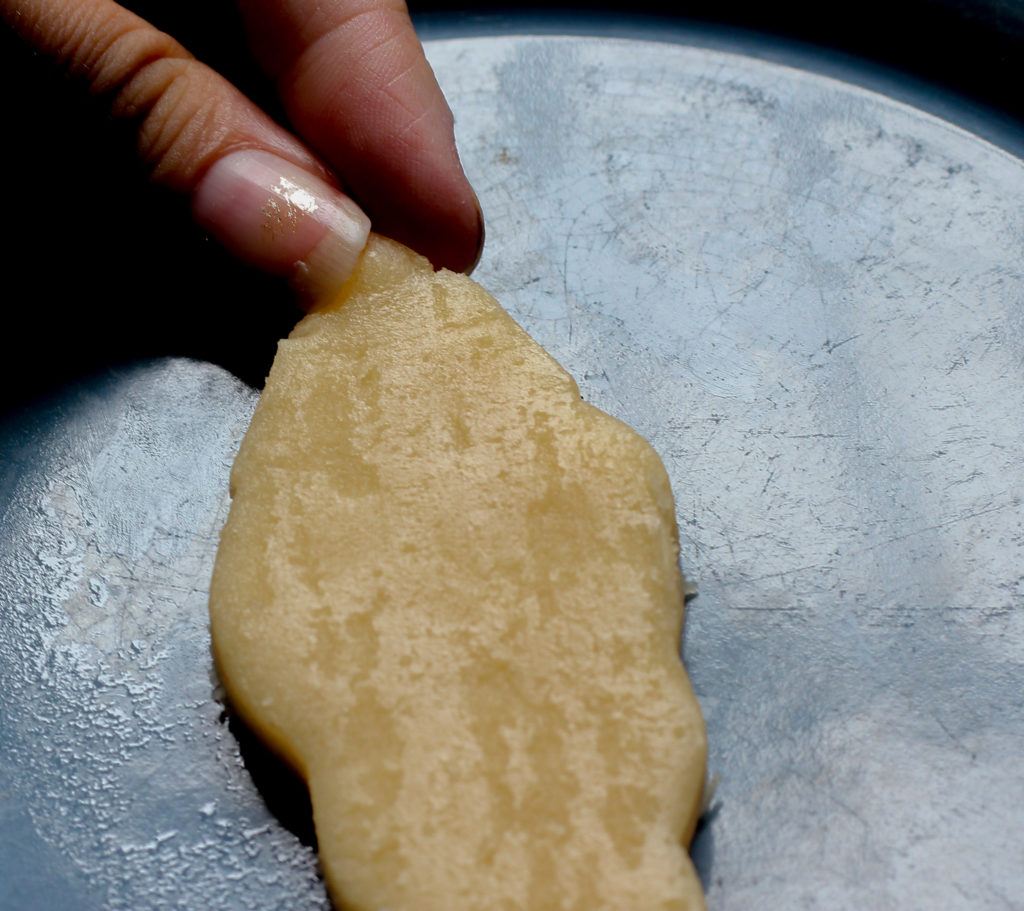 To ice the feather sugar cookies, I used a 20 second icing (not too thick, not too runny.) I filled in part of the feather with one color, then right next to it while still runny, I added a second color. And then a third at the top. I made sort of a v shape and had the colors jut down in the center into the color below. Then I took my needle tool and drug it through the color boundaries to make them run together. Once it started to dry a little, but not all the way, I chipped out the little feather grooves on the sides. Once it was all the way dry, I drug a line down the middle. You can add little tufts at the bottom of that line with icing, or with a food color pen. I did some of each. Once the icing was all the way dry, I used my needle tool to etch in some lines on the feather for texture. Just don't push too hard, or the icing will break.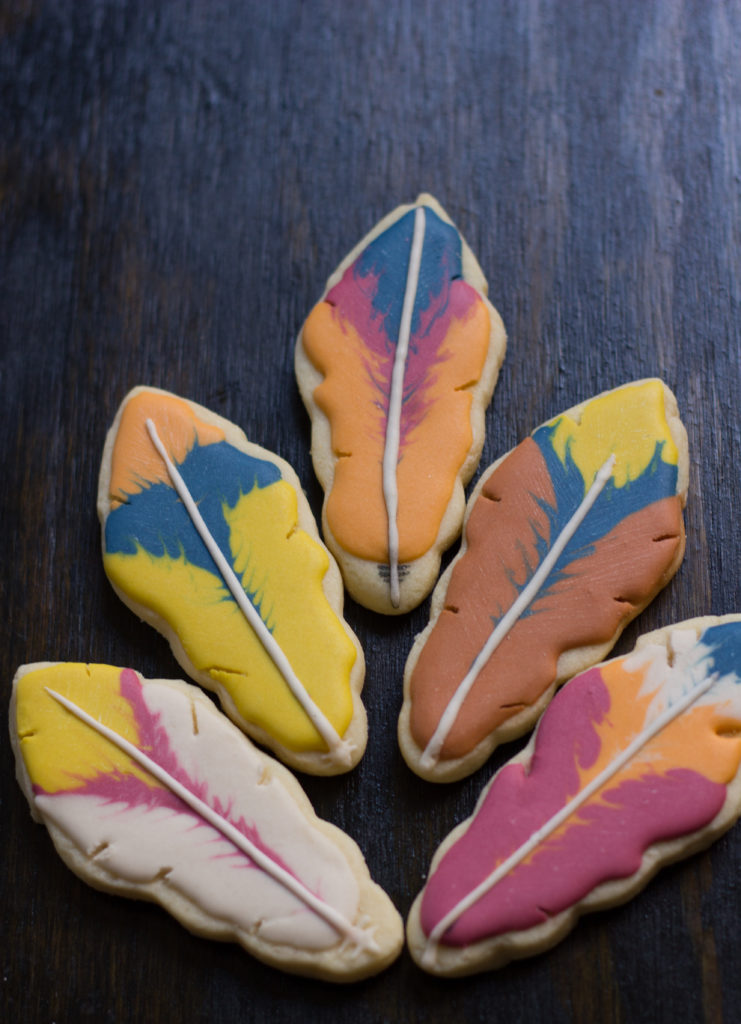 To make the dream catcher sugar cookies, cut circles out of the dough. For every circle you cut, also cut a fan shell.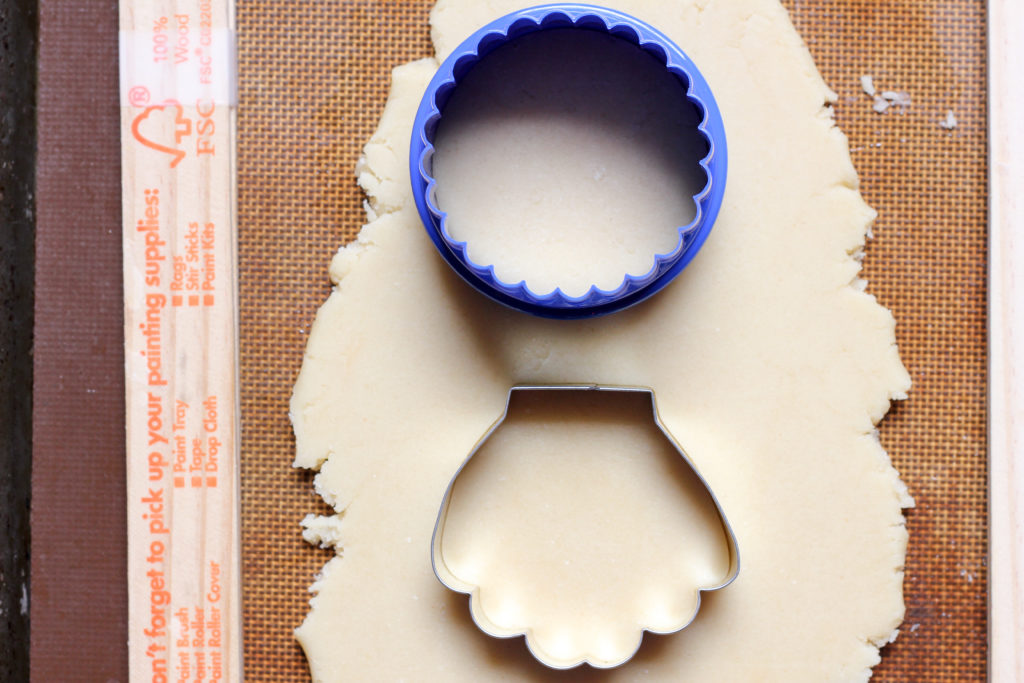 Use the shell cutter to nip off the bottom edge of the circle.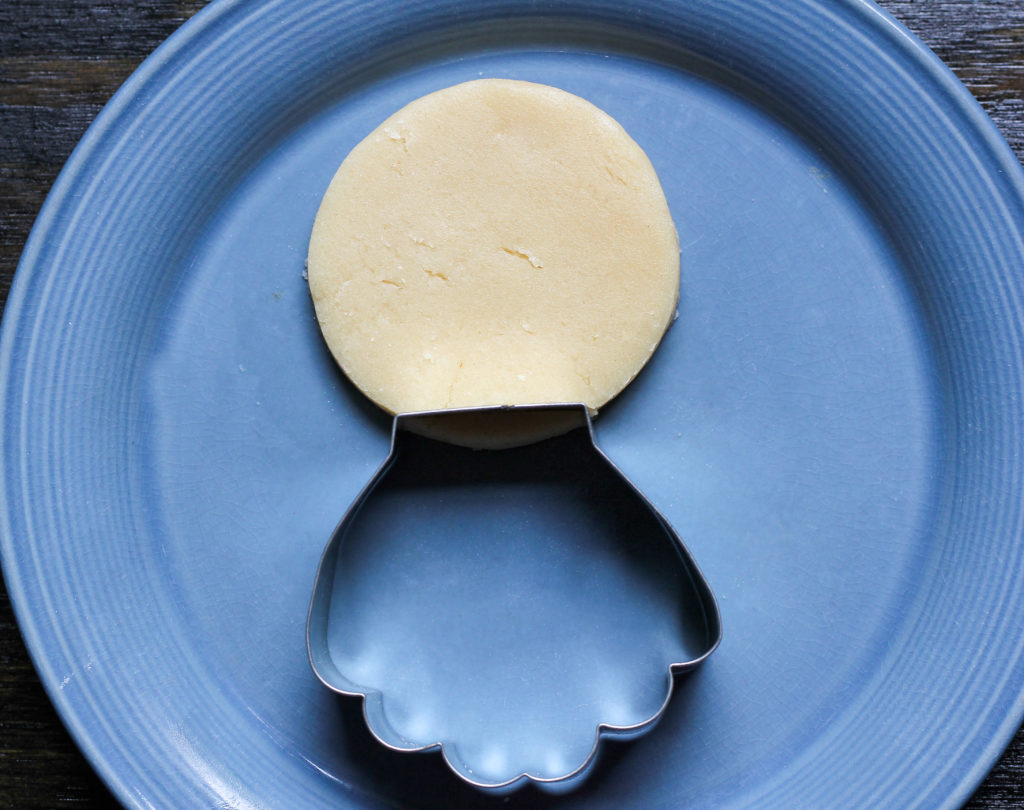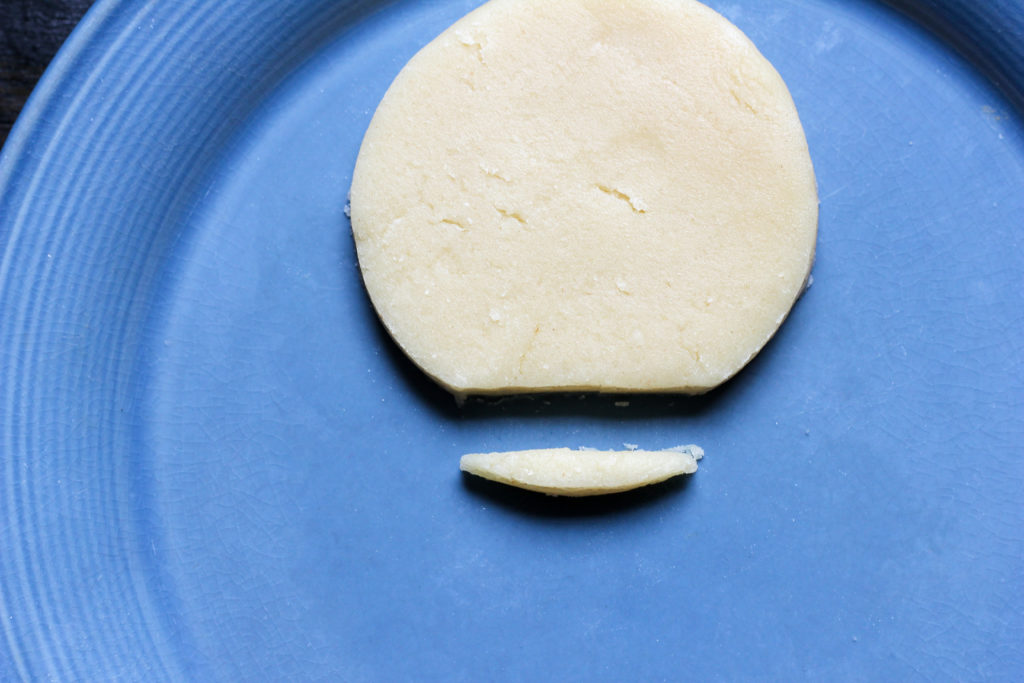 Then fit the shell shaped cut out up against the circle, the shell upside down. Use your fingers to gently smudge them together. Bake in their new shapes.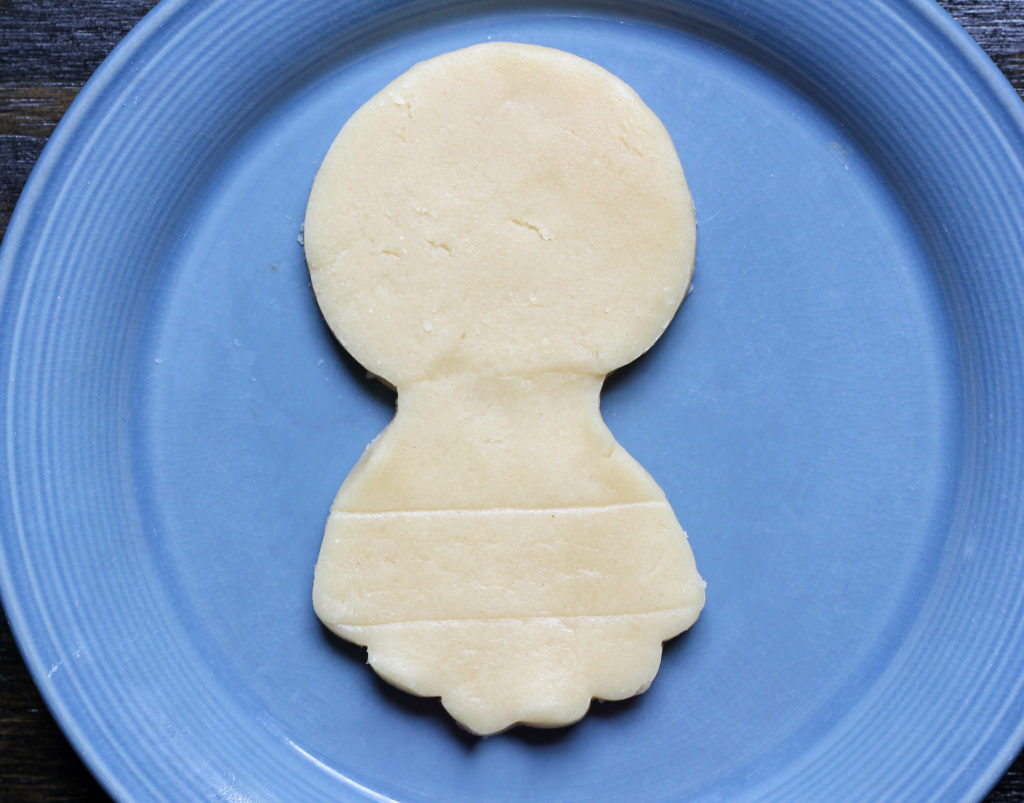 To ice the dream catchers I started with an off white circle in 20 second icing. Once that dried, I piped strings and feathers hanging down and used a food coloring marker (I like Americolor markers) to draw the string shape. Then I added the rope around the circle and beads to the whole thing, wherever I thought they would look good.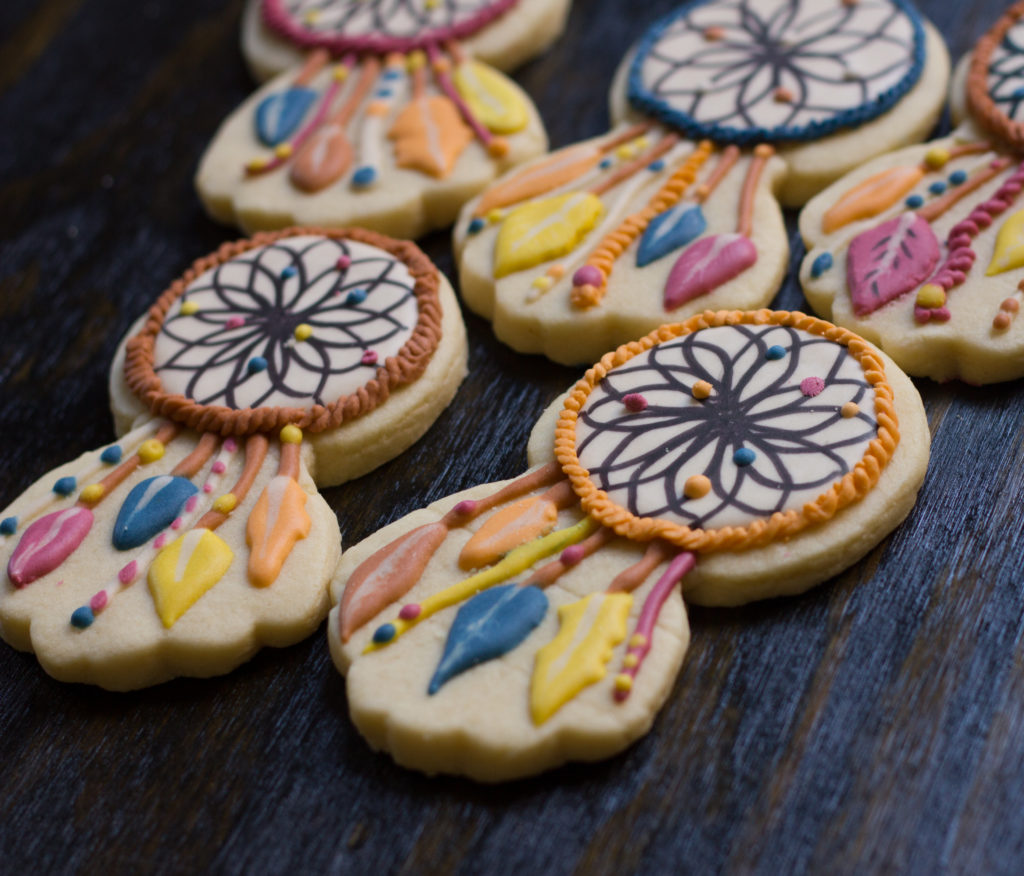 The hearts were just a little experiment. They are a little sloppy, but I was just rushing through them for fun.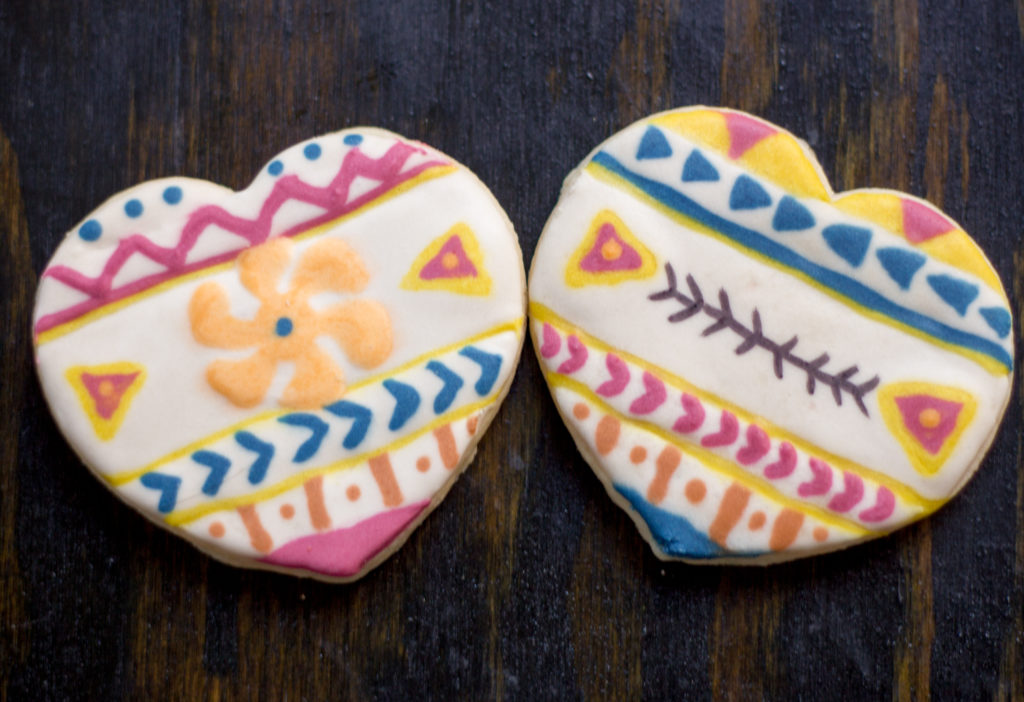 There you have it! Feather and Dream Catcher Sugar Cookies!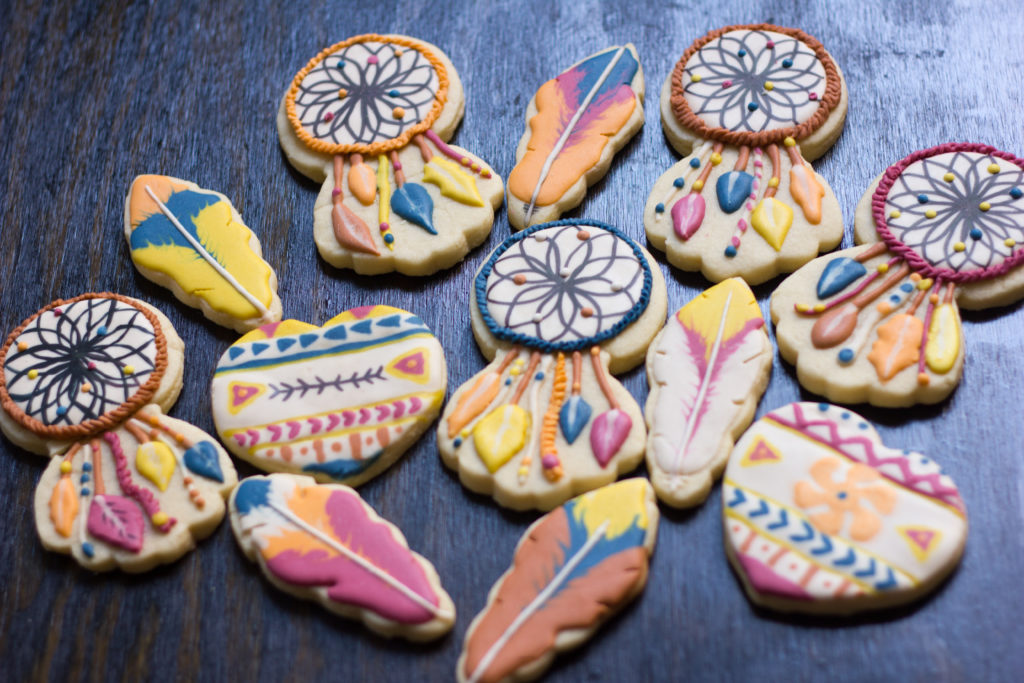 By Edible Experiments