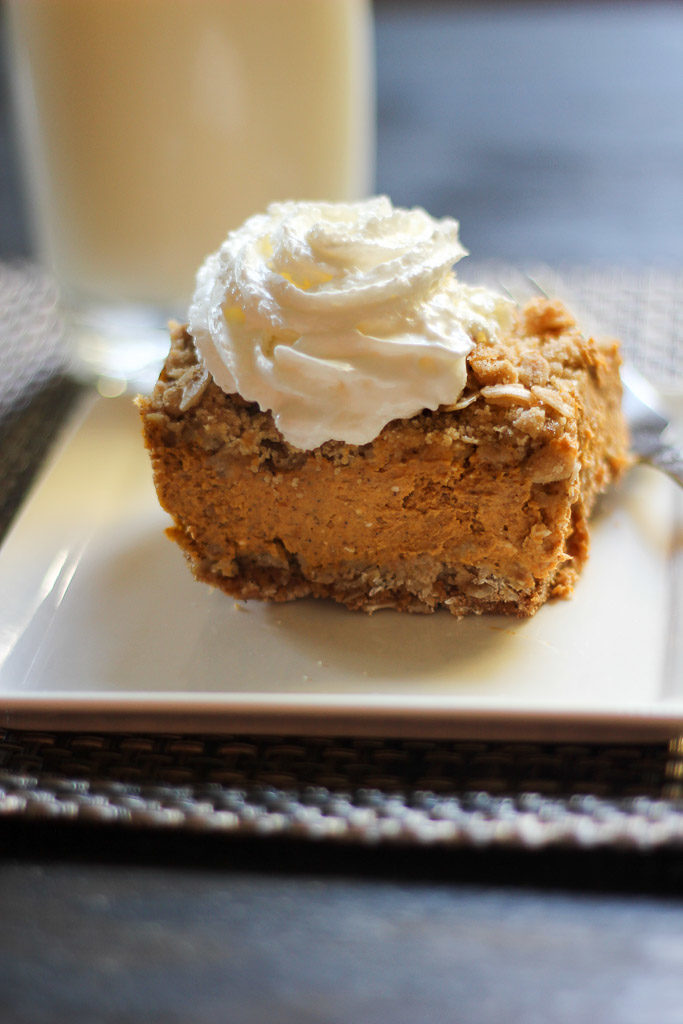 These Pumpkin Pie Oat Crumble Bars were inspired by a late night treat making episode with my sister. She was staying with me for a few days and  we were doing what we do best: binge watching Gilmore Girls and putting together a puzzle from the thrift store. We always pick out an ugly thrift store puzzle when one of us visits the other, always crossing our fingers that there aren't any missing pieces.
Abandoning our puzzle, we started hunting on Pinterest for the perfect late night treat. Something easy and something with chocolate was a must. We chose some chocolate chip oat bars and set to making them. Sadly, the chocolate chip oat bars were not meant to be. After making the oat base, I realized I was actually out of chocolate chips! Ahhh! So we just threw the oat mixture into a pan and cooked it, after which we realized we left out the eggs. Nevertheless, it ended up being a layer of oaty goodness that would have been absolutely perfect with some sort of fall filling. We were wishing for apples, or pears, or pumpkin, ….or chocolate.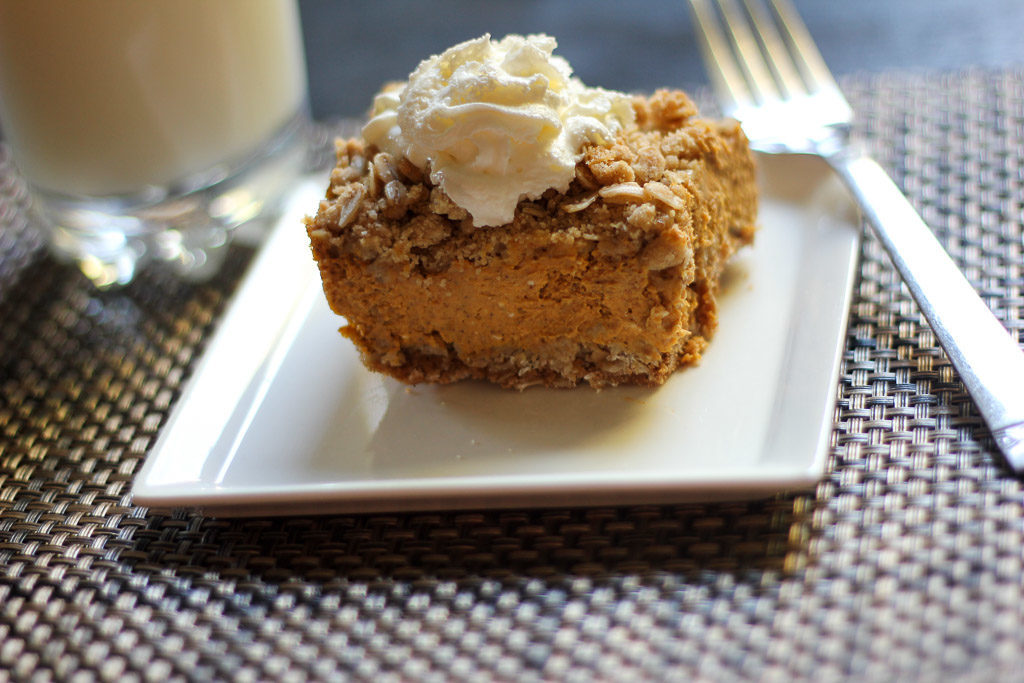 I immediately started brainstorming what I could turn this oat stuff into and these Pumpkin Pie Oat Crumble Bars were born. I took the idea of the oat layer and ran with it, but I didn't follow the same recipe from our sister night. It had a lot more butter and sugar than I am ok with using, even in dessert. I took the concept and made up my own lighter recipe and stuffed it full of a creamy pumpkin pie layer.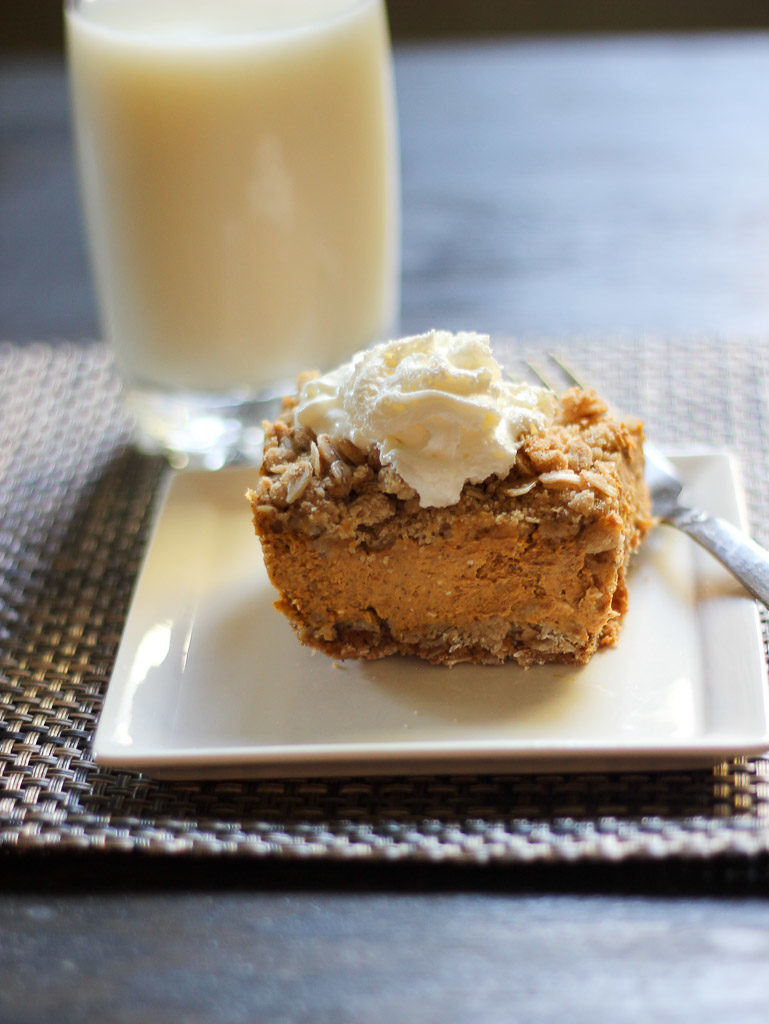 …