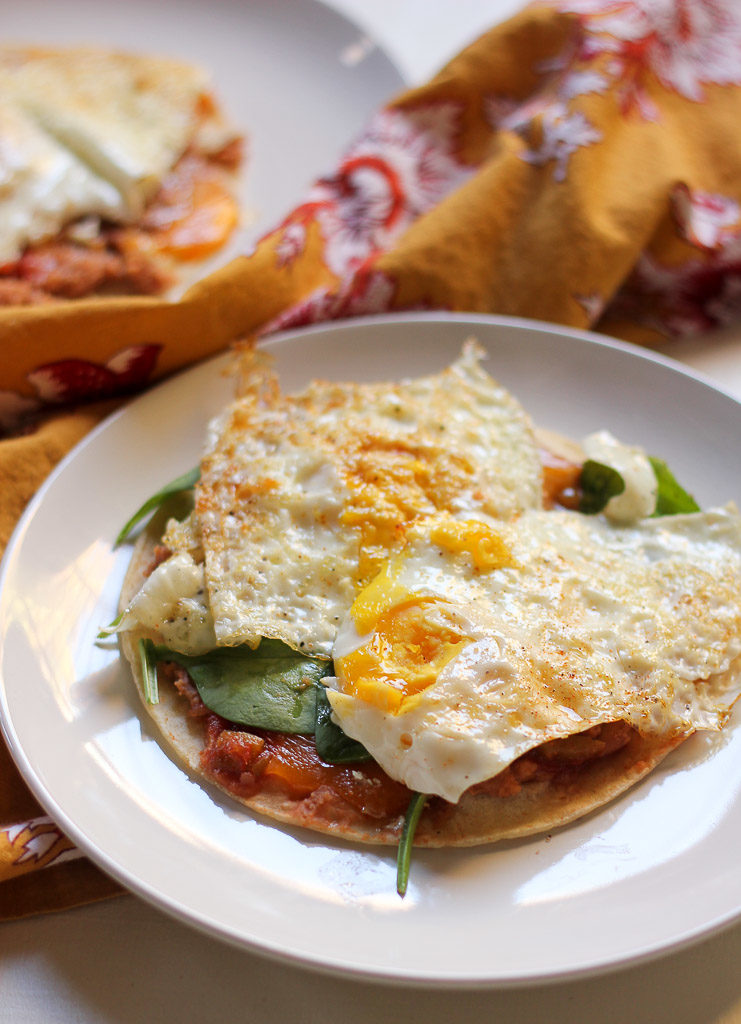 This easy weeknight Huevos Rancheros dish that I am sharing with you today isn't really a recipe, more of an idea. It's so easy and quick that it's more just a pile of ingredients. I need recipes like these huevos rancheros now more than ever. Meals that I can quickly throw together and that don't require any planning.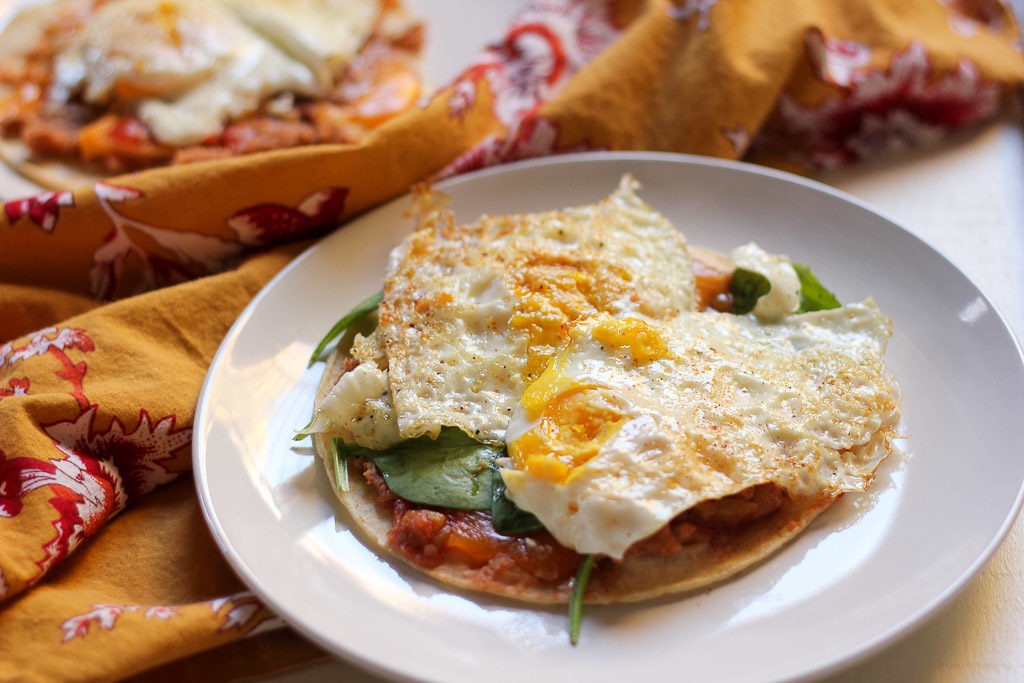 No-sweat meals that allow me to focus on this little squishy: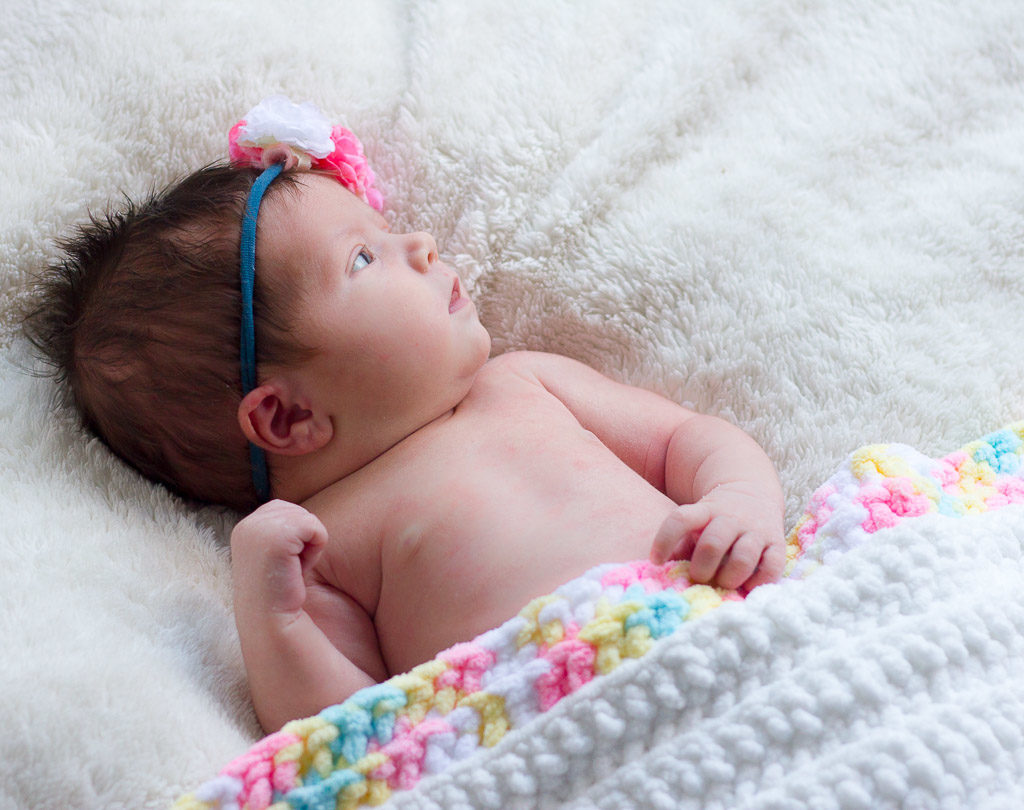 About a month ago, I gave birth to sweet little Violet. Just look at her!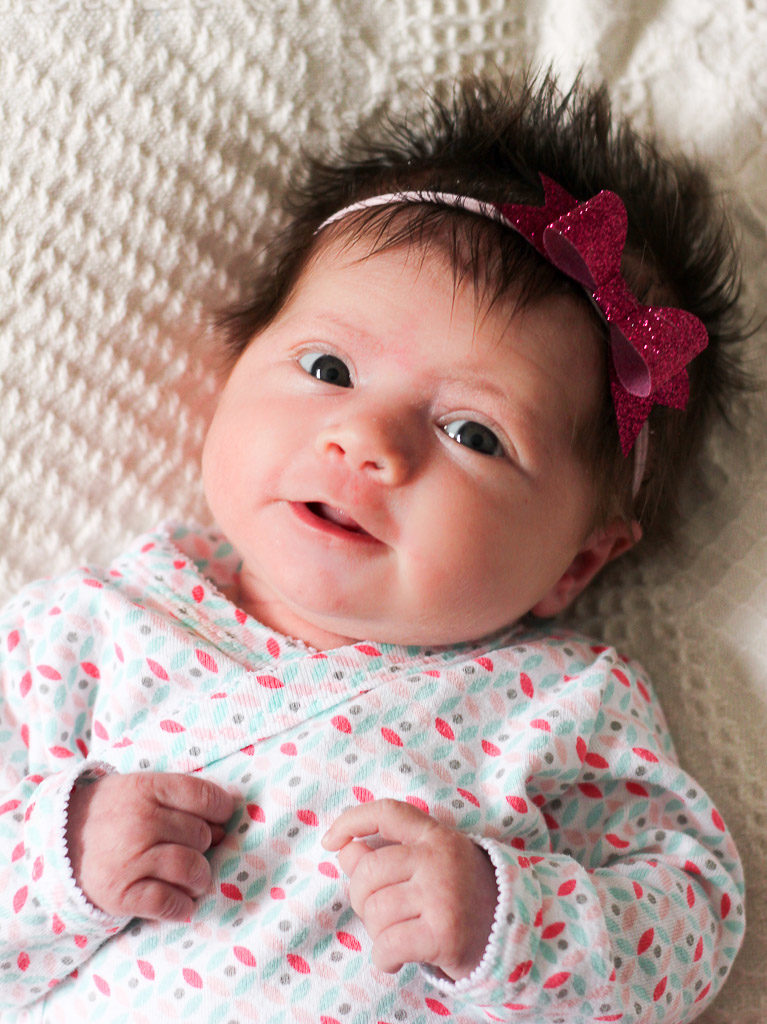 She is so incredible and beautiful and sweet. She was 8 pounds 6 ounces with so much thick dark hair. The delivery was wonderful and perfect, just like Violet. This snugly newborn stage is so fleeting and I don't want to miss a second. Well, I would like to sleep a little… But I don't want to waste a second on all the extra mundane things. That's why my house is messy, I'm staying in my jammies, and I am relying on simple meals like these huevos rancheros to feed my family.
…