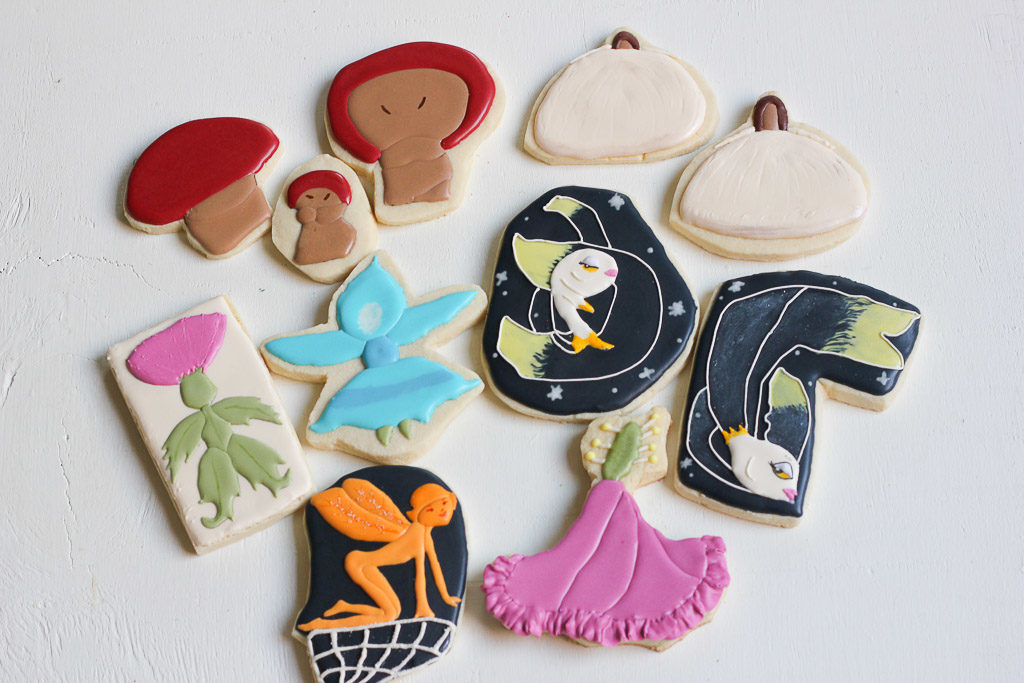 I know I usually post healthy vegetarian recipes on this blog (and sometimes unhealthy desserts), but cookie decorating is really where my heart is at. So please indulge me a little as I post about an amazing opportunity I recently had. Last week I was able to attend CookieCon 2017 in Salt Lake City, Utah.
What is CookieCon? Its a three day long convention all about decorating sugar cookies. It probably seems weird to most people, but to a cookier, its HEAVEN! This post is all about the remarkable experience that is CookieCon! Even if you have no interest in making royal icing sugar cookies, continue reading to see some of the magnificent art some people are able to make with their cookies. It's incredible.
Karen and Mike of Karen's Cookies organized this marvelous convention. You will never meet better, nicer people. Attendees came from all over the country for this event and many even traveled from other countries.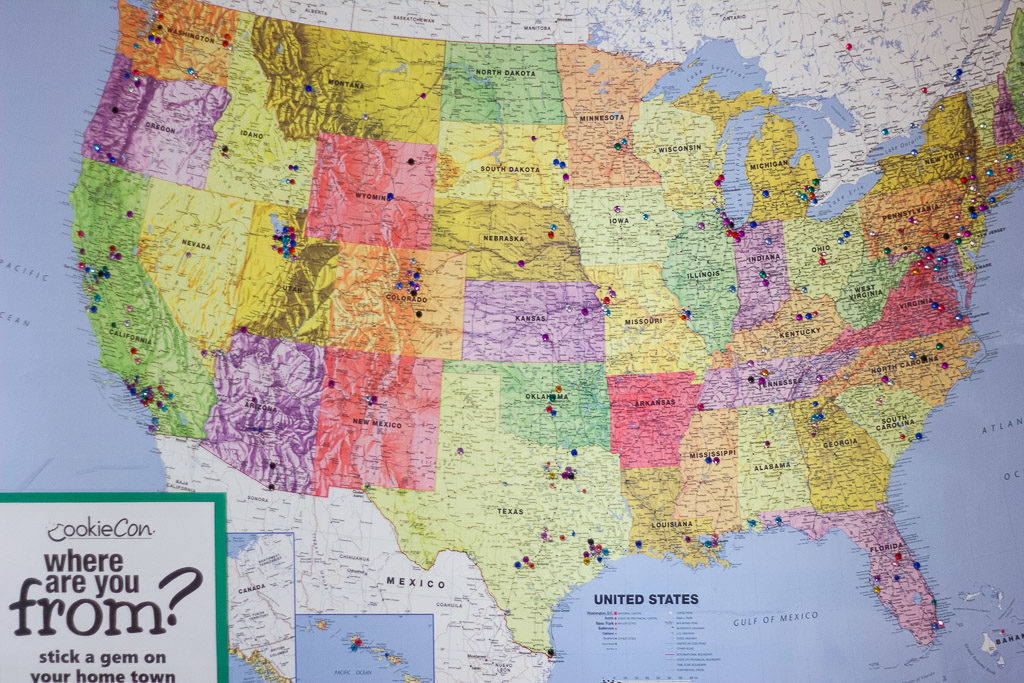 COOKIECON DAY ONE:

I rushed around in a frenzy all morning to gather everything up and make finishing touches on the cookies I made for the Sugar Show. I was cutting business cards, baking my caramel chocolate chip cookies to pass out to people, and trying to decide on which cookie cutters to bring to the cookie cutter swap. With a newborn, everything was a little last minute! So much so that I missed the train I was going to ride to Salt Lake City. So my husband drove me and right as we pulled into the drop off zone, I dropped one of my sugar cookies that I had worked so hard on and it broke a little. I started to cry a little and then I started to panic.
I could see cookiers all around heading in and my mind was filled with all sorts of doubts and fears. I'm pretty introverted (although I can be pretty good at pretending to be an extrovert) and the thought of 450 people that I had only stalked on instagram, most of them more experienced than me, terrified me. Would I spend the whole convention on my own? Would I be the only one who just makes cookies for fun and not for a business? Would I be way out of my league?
When I got out of my car and walked in, I wandered around for a minute and then headed straight to the bathroom to avoid looking awkward. I took a few deep breaths, and then dove in head first to CookieCon, and never looked back!
I registered and got my schedule and swag bag. THE SWAG BAG!!!!!! Stuffed full with amazing things! I was so excited! This is what was inside the swag bag (also pictured are a few things I won at giveaways and raffles):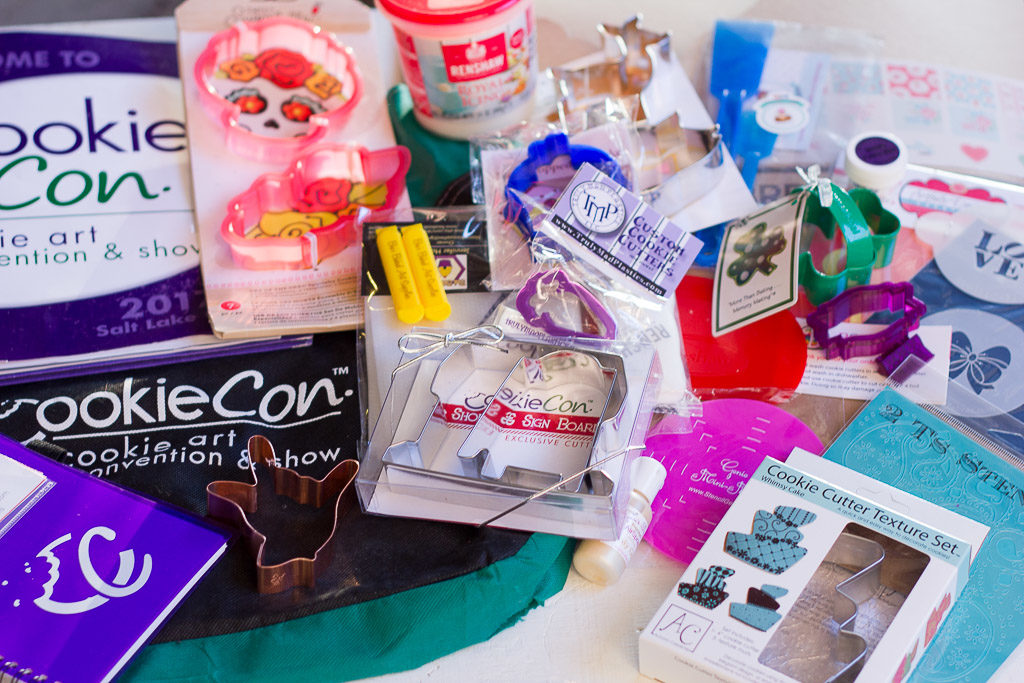 …